Neil Wagner breaks England in fourth innings as home side seal victory by barest of margins
The series trophy is shared 1-1 after a memorable match in Wellington!
New Zealand 209 (Southee 73, Broad 4-61, Anderson 3-37) and 483 (Williamson 132, Blundell 90, Latham 81, Leach 5-157) beat England 435 for 8 dec (Brook 186, Root 153*, Henry 4-100) and 256 (Root 95, Wagner 4-62, Southee 3-45) by one run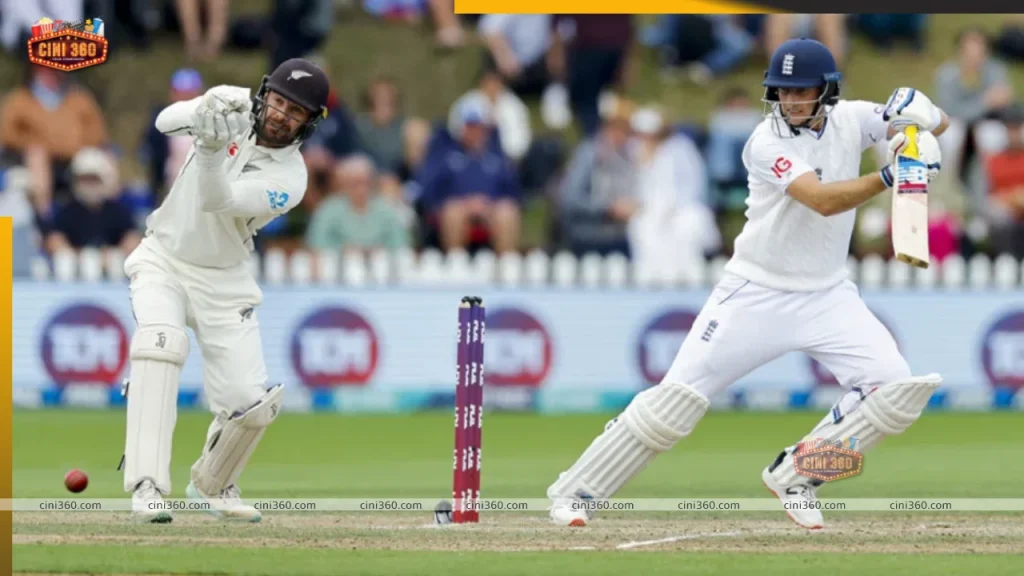 As they wrested the game away from England on a thrilling final day in Wellington, New Zealand became only the second team in history to win by one run, and just the fourth team in history to win a Test after following on. In the middle of escalating tension at Basin Reserve, Neil Wagner ignited the turnaround with a short-ball onslaught during the afternoon session. He then completed the recovery by claiming the last wicket.
Inflicting England's first loss in seven Tests, the host team rallied following a century stand between Joe Root and Ben Stokes to secure a tied series. Wagner finished with 4 for 62.
Tuesday's hectic opening hour saw four wickets go, but Root responded with assurance, and New Zealand's chances of winning the match seemed to be fading when Wagner was brought back into the attack. Stokes, who had been hobbling due to a long-standing knee problem, was the first target he was successful in hitting, and when Root similarly flubbed a pull in his next over to leave for 95, the pendulum had swung back in his favour.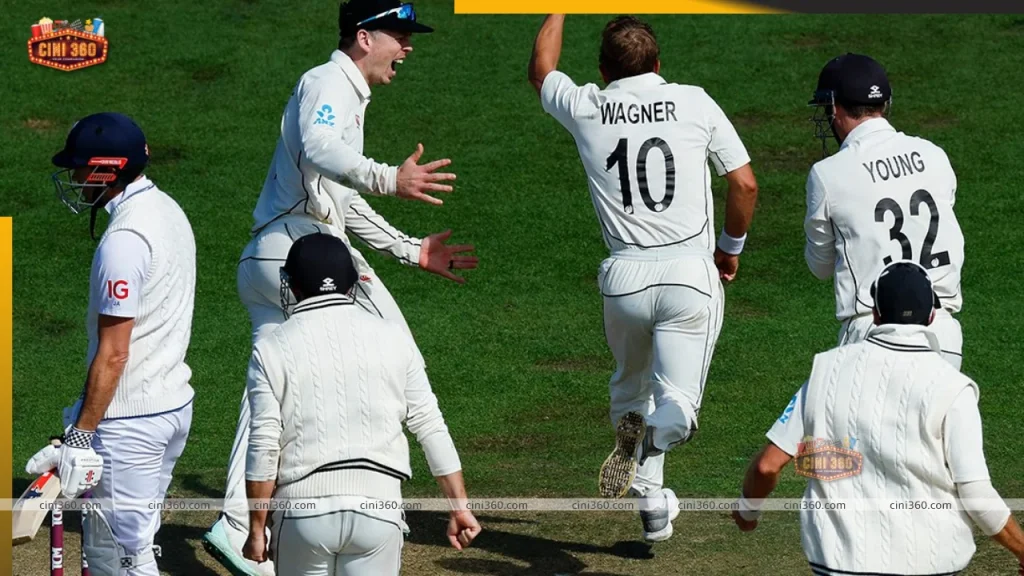 The bouncer strategy also defeated Stuart Broad, who rocketed Matt Henry to deep third, but Ben Foakes played calmly with Jack Leach, who is familiar with fourth-inning heroics with the bat, to reduce the number of runs needed to zero. James Anderson hit Wagner for four runs to pull England to within two runs of victory, but he was caught down the leg side, setting up joyful celebrations among the New Zealanders. Foakes then fell hooking at Tim Southee.
Since they never attempted to secure the victory despite having a 1-0 lead, England, who declared their first innings eight down and forced New Zealand to follow on 226 runs behind, were eventually the victims of their own good intentions. Nonetheless, New Zealand earned their victory by mounting a strong batting reaction, helped by Kane Williamson's century in the third innings, and then taking 10 wickets on a pitch that didn't have many fifth-day demons.
Although New Zealand lost in three straight chases throughout the English summer, there was more than enough retaliation for the game's initial victims. With victory in Wellington, they became the first side in seven tries to defeat Stokes' squad in the fourth innings, maintaining their unblemished home record dating back to 2016–17.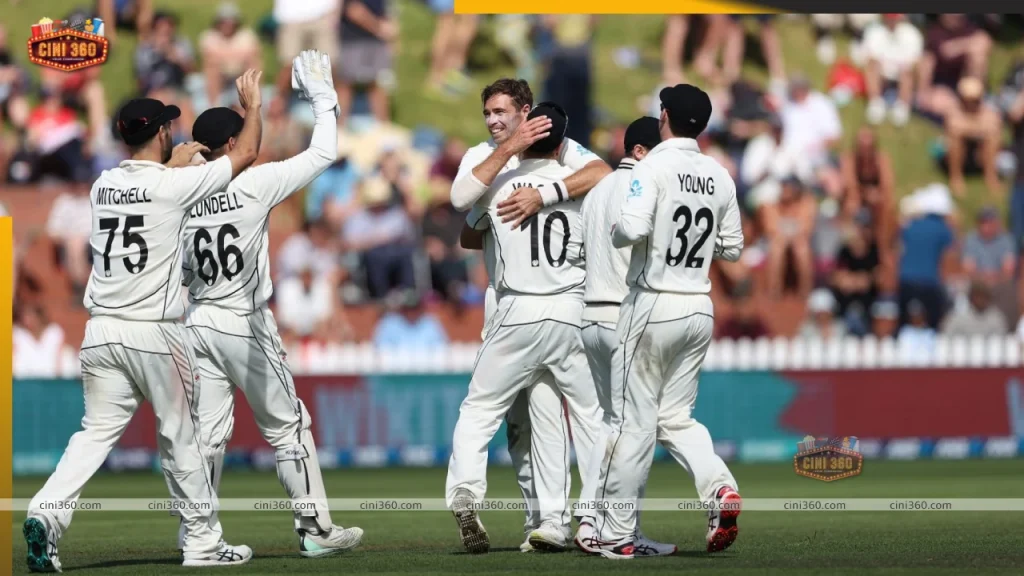 The Basin Reserve entered a limited club of Tests that require no additional explanation: Kolkata 2001, Headingley 1981, and Sydney 1884. The victory was achieved in front of a sizable audience that took advantage of free admission on the final day.
Thereafter, Stokes declared that he would repeat the same action: "No, I don't regret my choice with regard to the follow-on when I think back on it. It's okay for other teams to do better than us, and this week, New Zealand has outperformed us."
Given their prior success in similar circumstances, England would have been considered the favourite going into the last day with 210 runs needed and nine wickets remaining. After a 121-run stand between the current captain and his predecessor, they were in trouble at 80 for 5, with Root responsible for running out Harry Brook before he had even faced a ball. But, they appeared to be on pace for victory after that.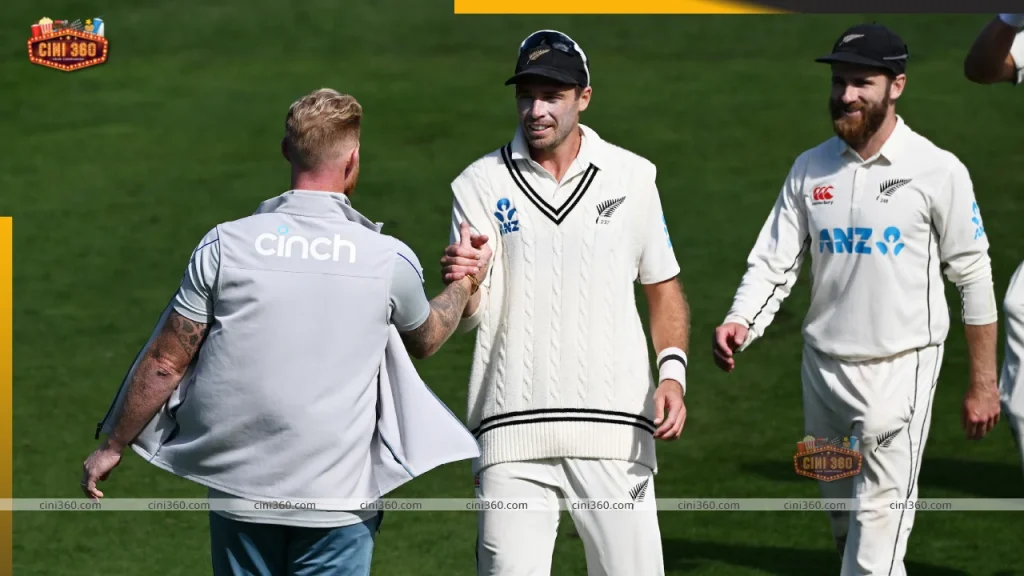 Come on in, Wagner, whose bumper-to-bumper strategy had been so thoroughly dismantled at Mount Maunganui. In this case, the results were very immediately apparent. Stokes chose to try and smash his way out of trouble despite clearly being injured, but his top-edged pull with the bottom hand coming off the bat was successfully caught at square leg.
As Root holed out five runs short of reaching his second century of the game, England was in a vulnerable position, still 57 runs from their objective. Michael Bracewell misjudged the flight of the ball at deep midwicket, and Foakes almost fell in the same way. But, tea was postponed. It was only right that Wagner was the one to secure a tense victory in the tenth over of his game-changing session after Southee returned to break a 36-run partnership for the ninth wicket.
Both teams had experienced ups and downs during the Test, and things continued on day five as New Zealand quickly claimed four wickets. To revive England's fortunes either side of lunch, Root attacked Bracewell's offspin on his way to a run-a-ball fifty, while Stokes, playing an unexpectedly defensive hand, gritted his teeth through Henry's probing spell and the pain from his leg.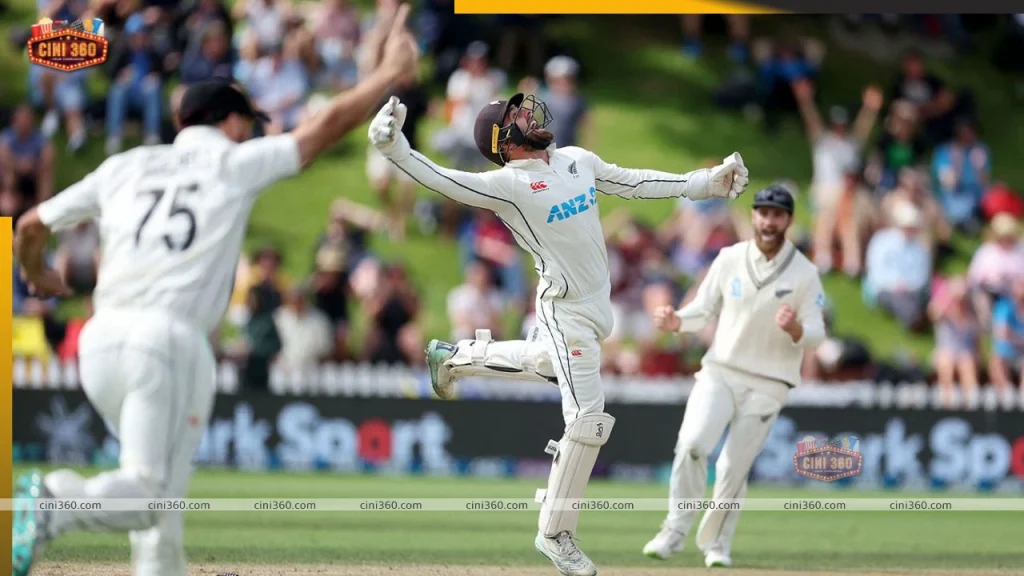 As Henry was forced to leave the field due to back pain, the home team's cause was severely hurt. But, Henry was able to return and deliver an important spell that helped slow down Root's batting and nearly got rid of Stokes when Daryl Mitchell failed to hold on to a flying chance at slip.
New Zealand needed to get out to a strong start, and their first hour couldn't have gone much better. With Brook being run out, England suffered a 4 for 27 loss. Brook's electrifying 186 in the first innings had helped advance the game despite more than 50 overs being lost to rain.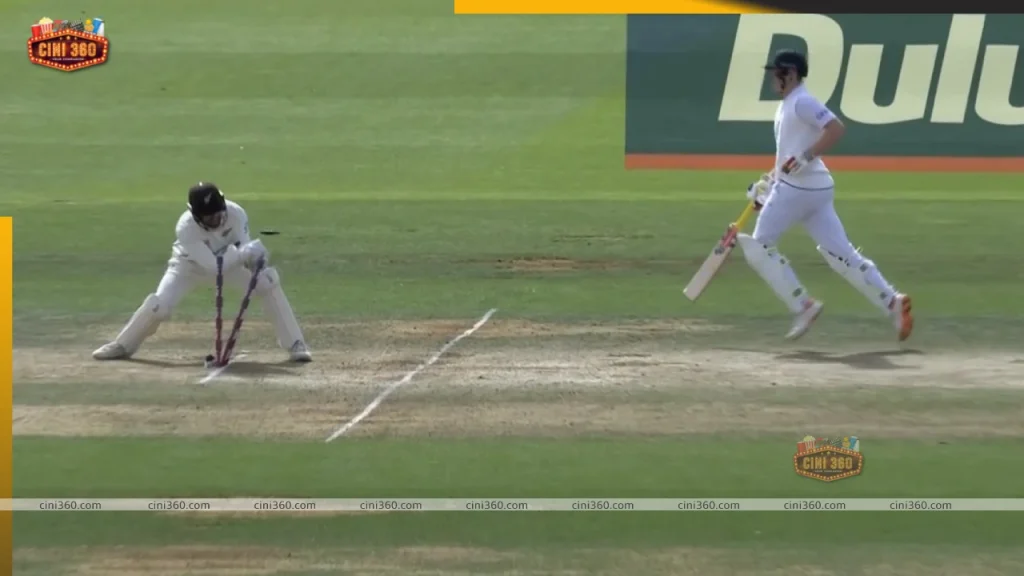 On the third over of the morning, Ollie Robinson, the nightwatcher, was out after a top-edged swipe across the line that ended up in slip's hands. England went to Ben Duckett for security after Ollie Pope was dismissed twice in his first three deliveries from Southee, but the opener only added 10 runs to his overnight total before going for a cut at Henry and thick-edging behind.
Before New Zealand hit twice in as many balls to cause another wave of terror among the tourists, there was a little moment of calm. Pope made a decision to back cut and send the ball straight to second slip with Tom Latham having a good opportunity after he had already played his first confident stroke, drawing Wagner for four.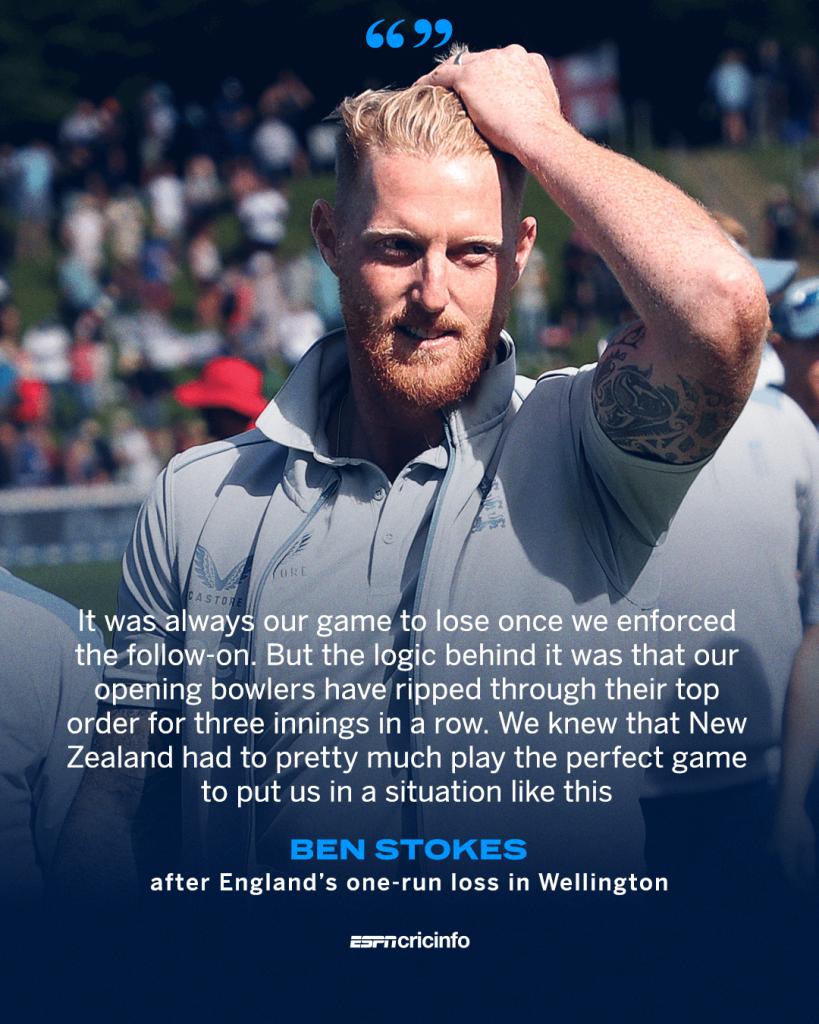 As Root shouted without realising his rear-foot dab had not penetrated the cordon and Bracewell swooped from third slip to fire in a throw to Tom Blundell that left Brook well short, England was 80 for 4 and that quickly changed to 80 for 5 as he jogged straight back to the dressing room. England has a tendency of "going into the danger" under Stokes, but this was a too literal application of the adage.