Seven out of the 11 categories in which Everything Everywhere All at Once was nominated for an Oscar this year were won by the film. Learn about every Academy Award the movie received.
During the 2023 Oscars, Everything Everywhere All At Once had a ball. On March 12, 2023, the highly anticipated 95th Academy Awards were presented in the Dolby Theatre at Ovation Hollywood in Los Angeles. It was undoubtedly the best year for Everything Everywhere All At Once, which was nominated in 11 categories and won the coveted golden knight in 7 major categories, including Best Picture, Best Direction, and Best Actress, among others. While many deserving films, directors, actors, other technicians, and artists earned nods in several categories. To learn more, keep reading!
Michelle Yeoh Wins Best Actress in a Leading Role
Michelle Yeoh received the Academy Award for Best Actress in a Leading Role for her work in Everything Everywhere All At Once, despite the controversy surrounding her since-deleted Instagram post bemoaning the lack of diversity among Best Actress winners at the Oscars in previous years. She complimented the actors and crew in addition to her directors Daniel Kwan and Daniel Scheinert. She dedicated her prize to all moms worldwide, saying, "This serves as evidence for all the boys and girls watching tonight who resemble me to dream big and see their dreams come true. Never, ever, ever let a woman convince you that your best years are behind you."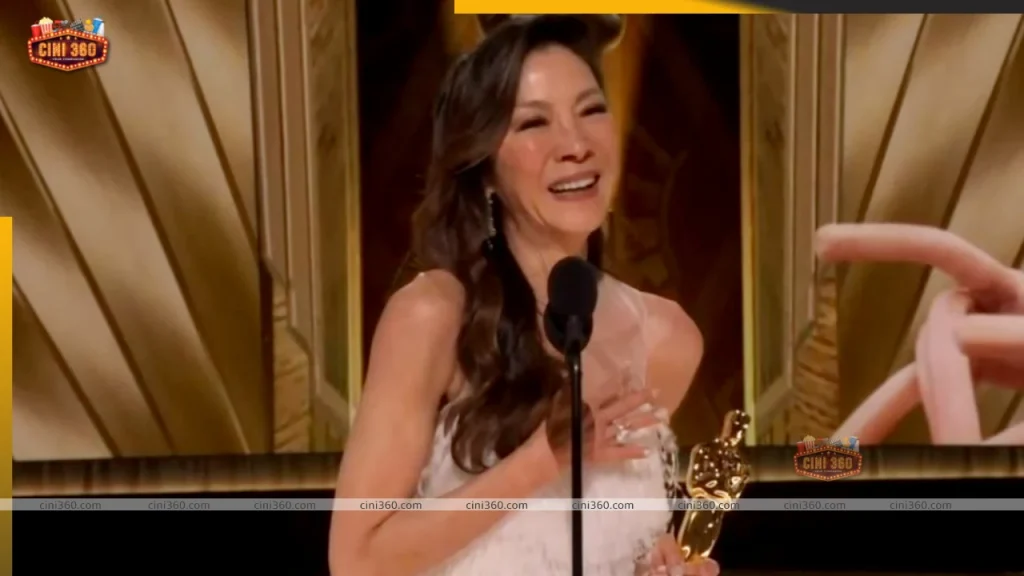 The Daniels win Best Direction
The Best Directing trophy was collected by Daniel Scheinert and Daniel Kwan for their critically acclaimed and financially successful film. While Scheinert also thanked all the moms, including his own, Kwan's statement brought tears to everyone's eyes.
Best Picture
The highly sought Best Picture Award at the 2023 Oscars was won by Everything Everywhere All At Once on this day. The movie triumphed over titles including Tar, Elvis, All Quiet on the Western Front, The Fablemans, and Avatar: The Way of Water, among others.
Best Film Editing
The 2022 movie won an Academy Award for Best Film Editing as well. Paul Rogers congratulated his wife and the entire crew when accepting the medal on stage. Also, he disclosed that this is only his second film.
Best Supporting Actor
Ke Huy Quan, who starred in Everything Everywhere All At Once, won the Best Supporting Actor trophy in a visibly emotional manner. On stage, he spoke about his 84-year-old mother, who he said was watching him on television. Quan also said that he could not believe he was living the American Dream and that this is something that people only see in movies.
Best Supporting Actress
Jamie Lee Curtis won the Best Supporting Actress for Everything Everywhere All At Once as well!
Best Original Screenplay
Standing ovations were given to Daniel Kwan and Daniel Scheinert for their victory. As Kwan praised his mother in his award speech, the latter commended his school instructors for their work.