Introducing VD 12, an exciting Telugu film helmed by the talented director Gowtam Tinnanuri. Get ready to be captivated by the latest announcement and poster of this much-anticipated movie!
Tollywood heartthrob Vijay Deverakonda and director Gowtam Tinnanuri, known for his work on the film "Jersey," are joining forces for an intense action thriller tentatively titled "VD12."
Exciting news has emerged as the project kicked off its shooting today in Hyderabad. The cameras began rolling at Saradhi Studios, where the talented lead cast and crew gathered to commence this highly anticipated venture.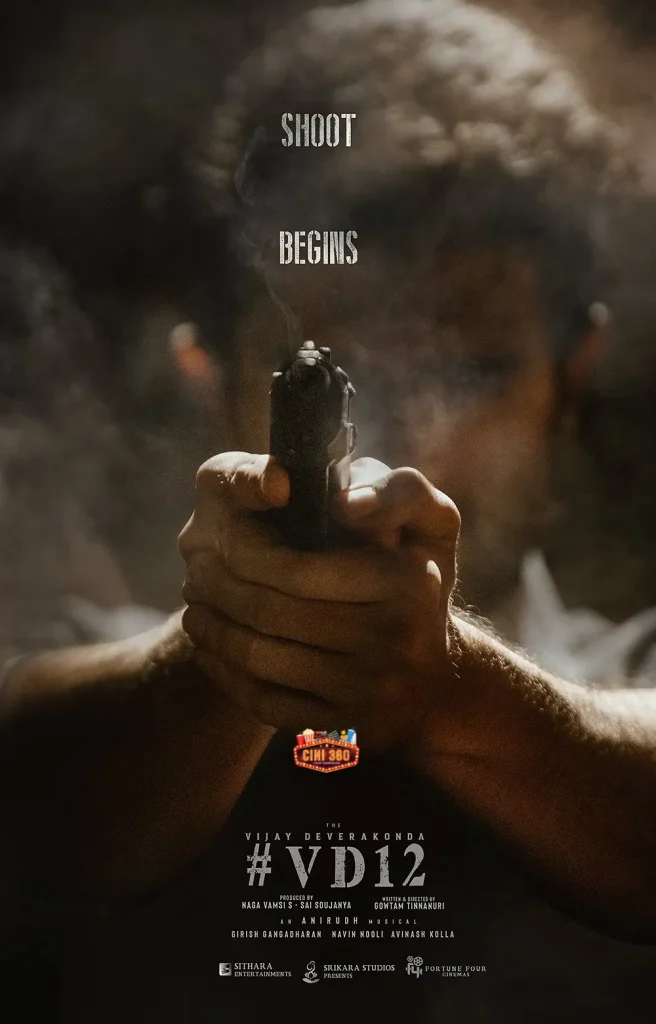 A new poster showcasing the renowned actor Vijay has been revealed, capturing him in a captivating pose. In the poster, Vijay exudes a striking presence as he confidently holds a gun, his impeccable style on full display. Though the poster intentionally keeps his appearance slightly obscured, it heightens the anticipation for his character's look in the film.
Directed by Gowtam, this upcoming movie features the talented actress Sree Leela as the female lead, adding further excitement to the project. The film is being produced by Sithara Entertainments and Fortune Four Cinemas, who are known for their commitment to delivering exceptional cinematic experiences.
Adding a melodious touch to the film is the acclaimed music composer Anirudh, whose expertise in creating memorable scores is eagerly anticipated by fans and cinephiles alike. With such a talented cast and crew coming together, this movie promises to be a remarkable cinematic endeavor.