All you need to know about Malaysia Open 2023, schedule, dates, prize pool, venue, draws, and more.
After a tough season in 2022, top-seeded badminton players will meet in Malaysia to start yet another hard season.
HS Prannoy will play Lakshya Sen in the first round, while Indian shuttler Kidambi Srikanth will open the season against Japanese shuttler Kenta Nishimoto. The current world champion, Viktor Axelsen, will play against Ramus Gemke in the first round, and Kodai Naraoka will battle against Lee Zii Jia.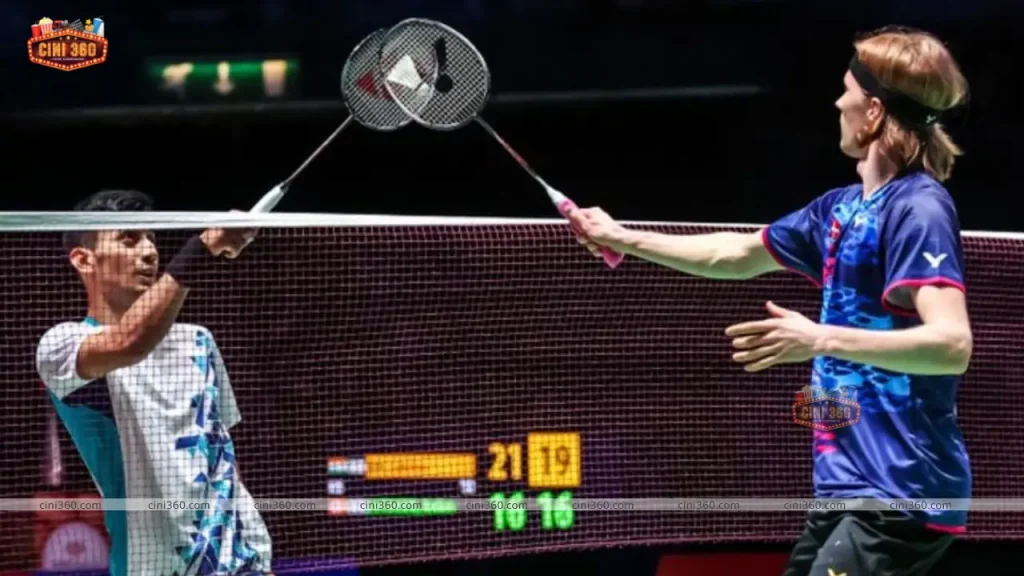 Carolina Marin of the United States will compete against top-seeded PV Sindhu of India in the Women's Singles first round. Another outstanding shuttler from India, Saina Nehwal, will battle against Han Yue of China, and she might face Tai Tzu Ying in the next round.
The men's doubles tournament will get off with Choi Sol Gyu and Kim Won Ho of Korea taking against Satwik Rankireddy and Chirag Shetty of India. While MR Arjun and Dhruv Kapila, the other Indian duo, decided not to participate since Arjun is injured.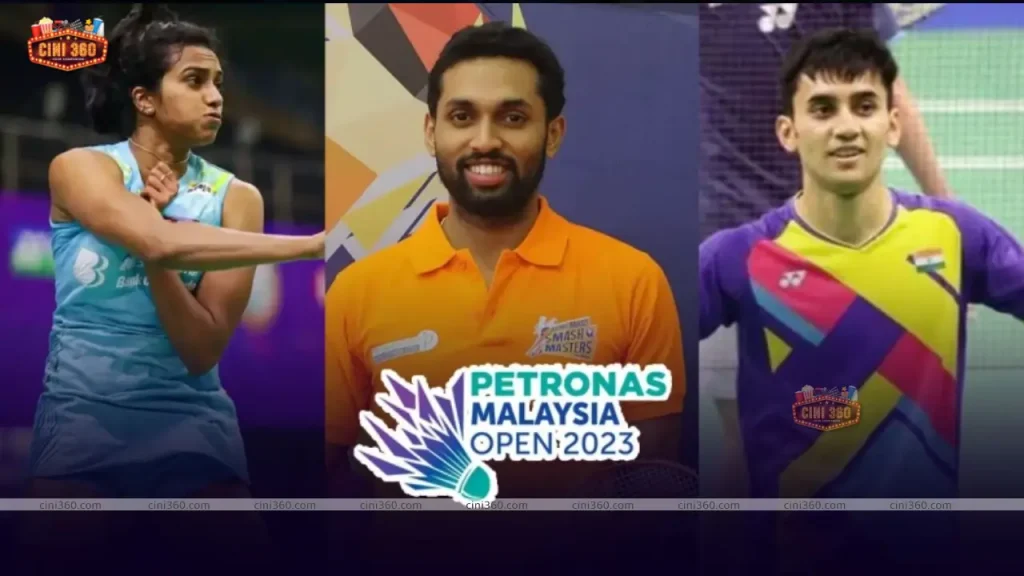 Let's have a look at all you need to know about the upcoming Malaysia Open 2023:
Date: January 10-15, 2023
Location: Kuala Lumpur, Malaysia
Venue: Axiata Arena
Category: Super 1000
Prize Money: $1,250,000
Draws: Men's Singles:
Viktor Axelsen vs Rasmus Gemke
Toma Junior Popov vs Kento Momota
Jonatan Christie vs Wang Tzu Wei
Kenta Nishimoto vs Kidambi Srikanth
Chou Tien Chen vs Shi Yu Qi
Kanta Tsuneuama vs Lee Cheuk Yiu
Anthony Sinisuka Ginting vs Ng Ka Long Angus
Anders Antonsen vs Weng Hong Yang
Brian Yang vs Kantaphonn Wangcharoen
Shesar Hiren Rhustavito vs Kunlavut Vitidsarn
Lu Guang Zu vs Zhao Jun Peng
Li Shi Feng vs Loh Kean Yew
Hans-Kristian Solberg Vittinghus vs Chico Aura Dwi Wardoyo
Prannoy H.S. vs Lakshya Sen
Ng Tze Yong vs Nhat Nguyen
Women's Singles:
Akane Yamaguchi vs Line Hojmark Kjaersfeldt
Busanan Ongbamrungphan vs Kirsty Gilmour
Ratchanok Intanon vs Aya Ohori
Mia Blichfeldt vs Kim Ga Eun
Tai Tzu Ying vs Clara Azurmendi
Saina Nehwal vs Hann Yue
He Bing Jiao vs Gregoria Mariska Tunjung
Aakarshi Kashyap vs Wenn Chi Hsu
Pornpawee Chochuwong vs Yeo Jia Min
Carolina vs PV Sindhu
Michelle Li vs Line Christophersen
Nozomi Okuhara vs Chen Yu Fei
Pai Yu Po vs Beiwen Zhang
Zhang Yi Man vs Wang Zhi Yi
Iris Wang vs Yvonne Li
Malvika Bansod vs An Se Young  
Men's Doubles:
Takuro Hoki / Yugo Kobayashi vs Lee Yang / Wang Chi-Lin
Kang Min Hyuk/Seo Seung Jae vs M.R. Arjun Dhruv Kapila
Mohammad Ahsan/Hendra Setiawan vs He Ji Ting/Zhou Hao Dong
Pramudya Kusumawardana/Yeremia Erich Yoche Yacob Rambitan vs Ko Sung Hyun Shin Baek Cheol
Fajar Alfian/Muhammad Rian Ardianto vs Christo Popov vs Toma Junior Popov
Ruven Jille /Ties Van Der Lecq vs Mark Lamsfuss/Marvin Seidel
Ong Yew Sin/Teo Ee Yi vs Ren Xiang Yu/Tan Qiang
Alexander Dunn/Adam Hal vs Lu Ching Yao vs Yang Po Han
Supak Jomkoh/Kittinupong Kedren vs Muhammad Shohibul Fikri Bagas Maulana
Choi Sol Gyu/Kim Won Ho vs Satwiksairaj Rankireddy/Chirag Shetty
Liu Yu Chen/Ou Xuan Yi vs Ben Lane/Sean Vendy
Lee Jhe-Huei/Yang Po Hsuan vs Aaron Chia/Soh Wooi Yik
Leo Rolly Carnando/Daniel Marthin vs Akira Koga/Taichi Saito
Keiichiro Matsui/Yoshinori Takeuchi vs Kim Astrup/Anders Skaarup Rasmussen
Goh Sze Fei/Nur Izzuddin vs Lian Wei Keng/Wang Chang
Man Wei Chong/Kai Wun Tee vs Marcus Fernaldi Gideon/Kevin Sanjaya Sukamuljo
Women's Doubles:
Chen Qing Chen/Jia Yi Fan vs Debora Jille/Cheryl Seinen
Margot Lambert/Anne Tran vs Febriana Dwipuji Kusuma/Amalia Cahaya Pratiwi
Perly Tan/Thinaah Muralitharan vs Gabriela Stoeva/Stefani Stoeva
Treesa Jolly/Gayatri Gopichand Pullela vs Yeung Nga Ting/Yeung Pui Lam
Kim So Yeong/Kong Hee Yong vs Rin Iwanaga/Kie Nakanishi
Linda Efler/Isbale Lohau vs Benyapa Aimsaard/Nuntakarn Aimsaard
Jeong Na Eun/Kim Hye Jeong vs Chloe Birch/Lauren Smith
Baek Ha Na/Lee Yu Lim vs Jongkolphan Kititharakul/Rawinda Prajongjai
Ashwini Bhat K./Shikha Gautam vs Supissara Paewsampran/Puttita Supajirakul
Julie Macpherson/Ciara Torrance vs Nami Matsuyama/Chiharu Shida
Apriyani Rahayu/Siti Fadia Silva Ramadhanti vs Lee Chia Hsin/Ten Chun Hsun
Catherine Choi/Josephine Wu vs Vivian Hoo/Lim Chiew Sien
Yuki Fukushima/Sayaka Hirota vs Zhang Shu Xian/Zheng Yu
Li Wen Mei/Lie Xuan Xuan vs Mayu Matsumoto/Wakana Nagahara
Du Yue/Xia Yu Ting vs Lee So Hee/Shin Seung Chan
Srivedya Gurazada/Ishika Jaiswal vs Clara Azurmendi/Beatriz Corrales
Mixed Doubles:
Zheng Si Wie/Huang Ya Qiong vs Yang Po-Hsuan Hu Ling Fang
Goh Soon Huat/Lai Shevon Jemie vs Chang Ko-Chi/Lee Chih Chen
Thom Gicqual/Delphine Delrue vs Rionov Rivaldy/Pitha Haningtyas Mentari
Hoo Pang Ron/Teo Mei Xing vs Kyohei Yamashita/Naru Shinoya
Wang Yi Lyu/Huang Dong Ping vs Mark Lamsfuss/Isabel Lohau
Mathias Christiansen/Alexandra Boje vs Kim Won Ho/Jeong Na Eun
Tang Chun Man/Tse Ying Suet vs Adam Hall/Julie Macpherson
Robin Tabeling/Selena Piek vs Dejan Ferdinansyah/Gloria Emanuelle Widaja
Lee Jhe-Huei/Hsu Ya Ching vs Ye Hong Wei/Lee Chia Hsin
Lee Chun Hei Regnald/Ng Tsz Yau vs Seo Seung Jae/Chae Yu Jung
Yuki Kaneka/Misaki Matsutomo vs Zachariah Josiahno Sumanti vs Hediana Julimarbela
Mikkel Mukkelsen/Rikkie Soby vs Yuta Watanabe/Arisa Higashino
Rehan Naufal Kusharjanto/Lisa Ayu Kusumawati vs Chan Peng Soon/Goh Lie Ying
Chen Tang Jie/Toh Ee Wei vs Tan Kian Meng/Lai Pei Jing
Joen Ralfy Jansen/Linda Efler vs Hee Yong Kai Terri/Tan Wei Han Jessica
Supak Jomkoh/Supissara Paewsampran vs Dechapol Puvaranukroh/Sapsiree Taerattanachai
Malaysia Open 2023 Date:
Preliminary Rounds – 10-12 January 2023
Quarter-finals – 13 January
Semi-finals – 14 January
Finals – 15 January
Prize Pool for Winners:
Singles – $87,500
Doubles – $92,500
Semi-finals:
Singles – $17,500
Doubles – $17,500
Quarterfinals:
Singles – $6,875
Doubles – $7,812.50
Last 16:
Singles – $3,750
Doubles – $4,062.50
Last 32:
Singles- $1,250
Doubles – $1,250