If you're addicted to suspense, mystery, and thriller dramas that have a nail biting finish, you'd have probably exhausted your Bollywood and Hollywood watchlist.  So, we've compiled a list of 10 South Indian thriller films that will keep you glued to your screen without blinking.
1. Ratsasan (2018)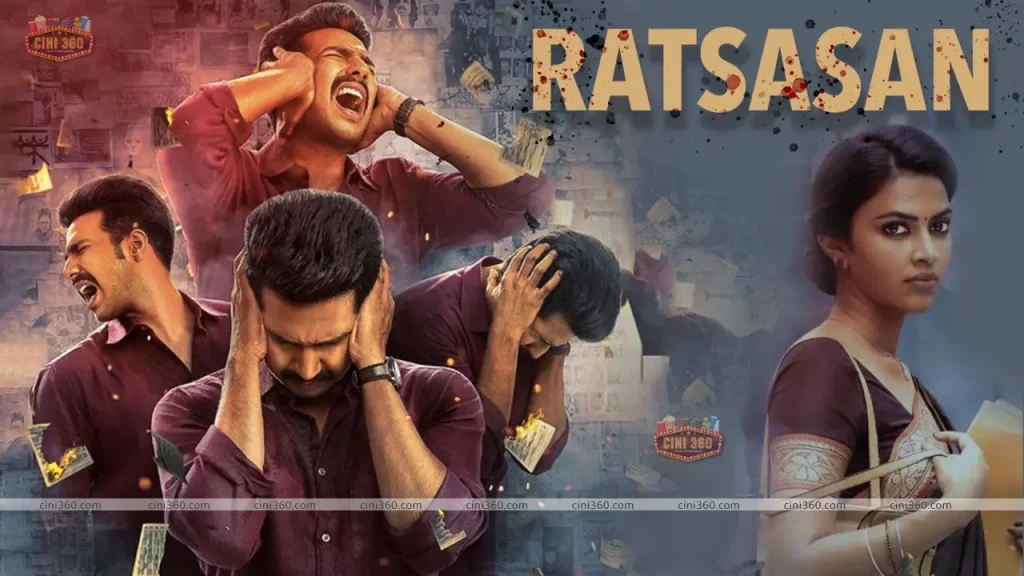 Ratsasan is a slasher film film directed by Ram Kumar.The film stars Vishnu Vishal, Amala Paul, and Saravanan in lead roles. While Kaali Venkat, Vinodhini Vaidyanathan and Ramdoss play supporting roles. Arun(Vishnu vishal) gives up on his dream of becoming a filmmaker and takes up the job of a police officer after his father's death. He then attempts to track down a psychotic killer who targets schoolgirls.
Ratsasan IMDb Rating : 8.4/10
Available on: Hot Star
2. 8 Thottakkal(2017)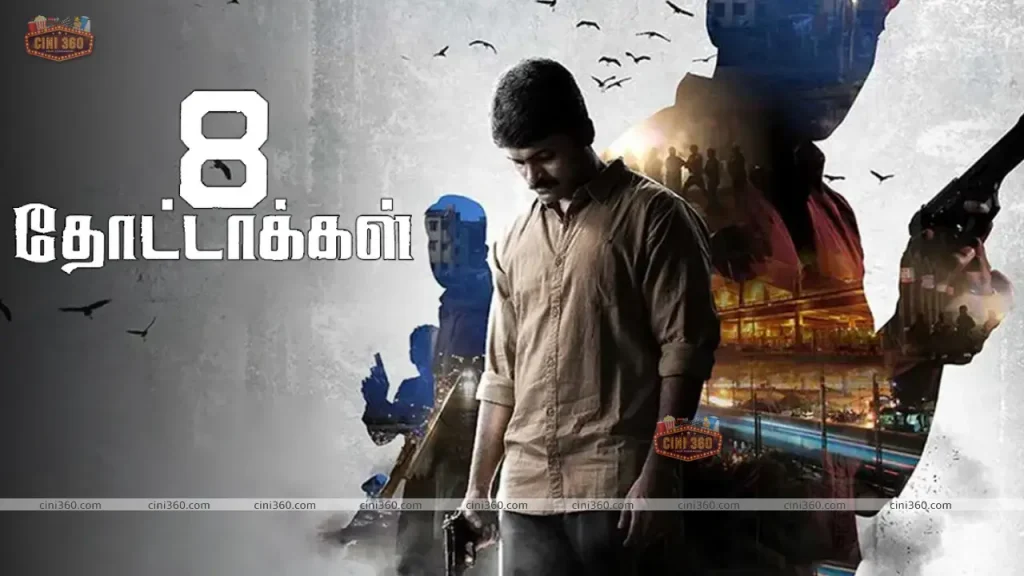 8 Thottakkal is a crime thriller film written and directed by Sri Ganesh. This film is based on Akira Kurasawa's Stray Dog. Produced by Vellapandian. The film stars Vetri, Aparna Balamurali, Nassar and M.S.Bhaskar and Meera Mithun. Sathya, an honest policeman, accidentally loses his service pistol while tailing a criminal. However, the thief who stole the pistol sells it to Murthy and he goes on a killing spree.
8 Thottakkal IMDb Rating : 7.5/10
Available on : Hot Star, Zee5
3. Thegidi (2014)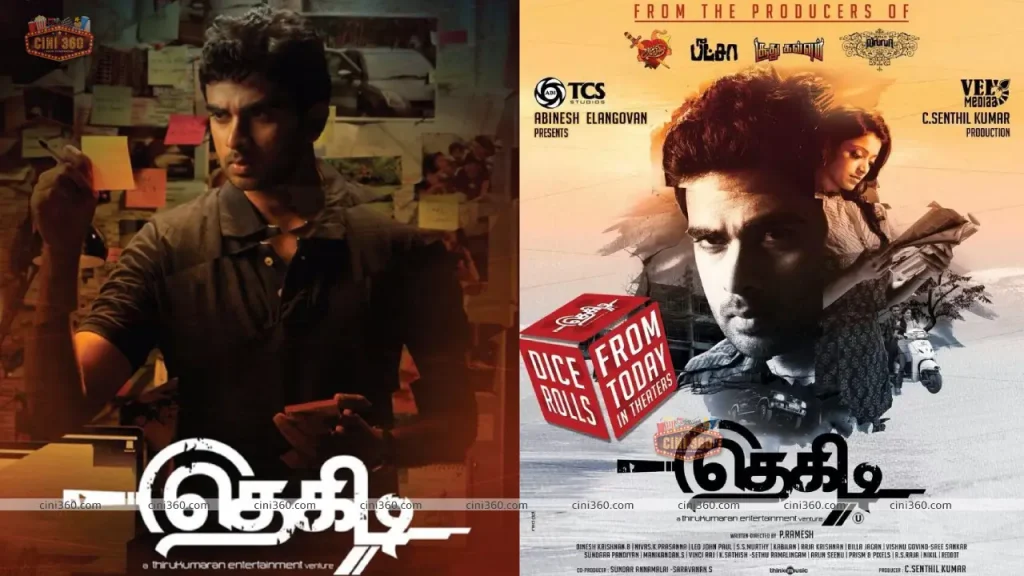 Thegidi is a mystery thriller film directed by P. Ramesh. Produced by C.V.Kumar under his banner Thirukumaran Entertainment. The film features Ashok Selvan and Janani in the leading roles. A young detective is asked to keep an eye on a certain number of people and collect information on them. However, his subjects start dying mysteriously.
Thegidi IMDb Rating : 7.7/10
Available on : Hot Star
4. Visaranai(2015)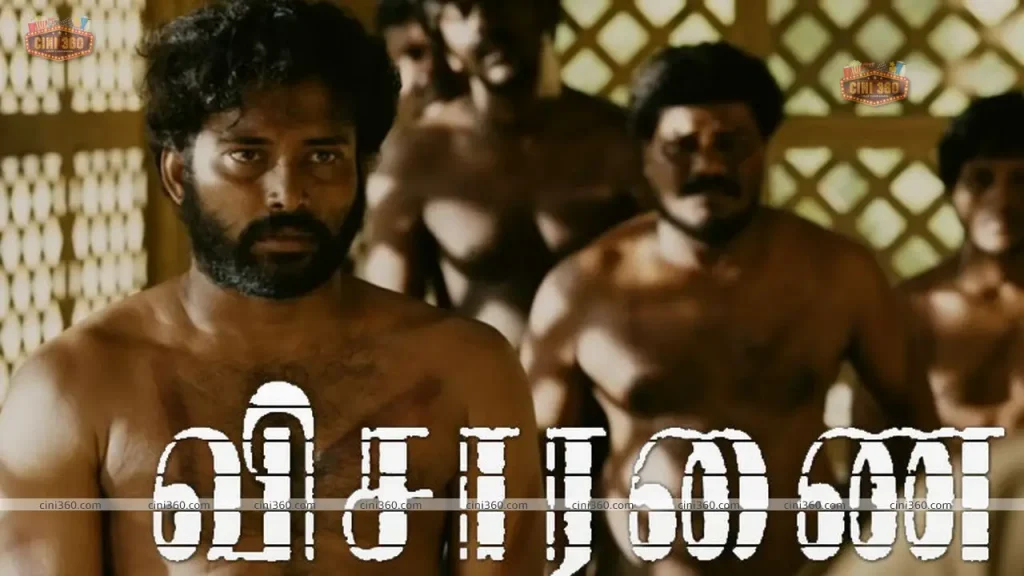 Visaranai – a crime drama film written and directed by Vetrimaaran. It is based on M.Chandrakumar's novel Lock Up. The film features Dinesh, Anandhi, Samuthirakani, Aadukalam Murugadoss, Kishore in the lead roles. Four labourers are tortured by the police to confess to a theft they have not committed. Just when they feel relieved after being saved by an honest policeman, they find that the worst is yet to come.
Visaranai IMDb Rating : 8.5/10
Available on : YouTube, Amazon Prime video
5. Dhuruvangal Pathinaaru(2016)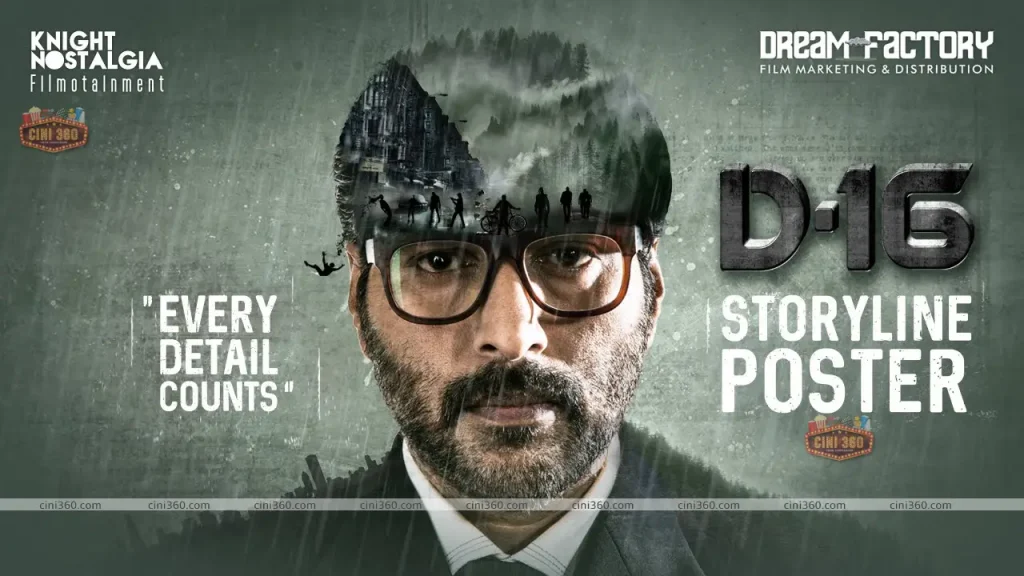 Dhuruvangal Pathinaaru also known as D-16, is a crime thriller film. Written and directed by Karthick Naren, starring Rahman. Music was composed by Jakes Bejoy. cinematography handled by Sujith Sarang. Editing done by Sreejith Sarang. Released on 29 December 2016. The film is going to be remade in Hindi with Varun Dhawan in the lead role. A police officer retires after an accident during a case investigation. Years later, he is forced to relive the past as he narrates the story to his friend's son.
Dhuruvangal Pathinaaru IMDb Rating : 8.3/10
Available on : Hot star, Amazon Prime video, YouTube, Google Play movies & TV
6. Vikram Veda(2017)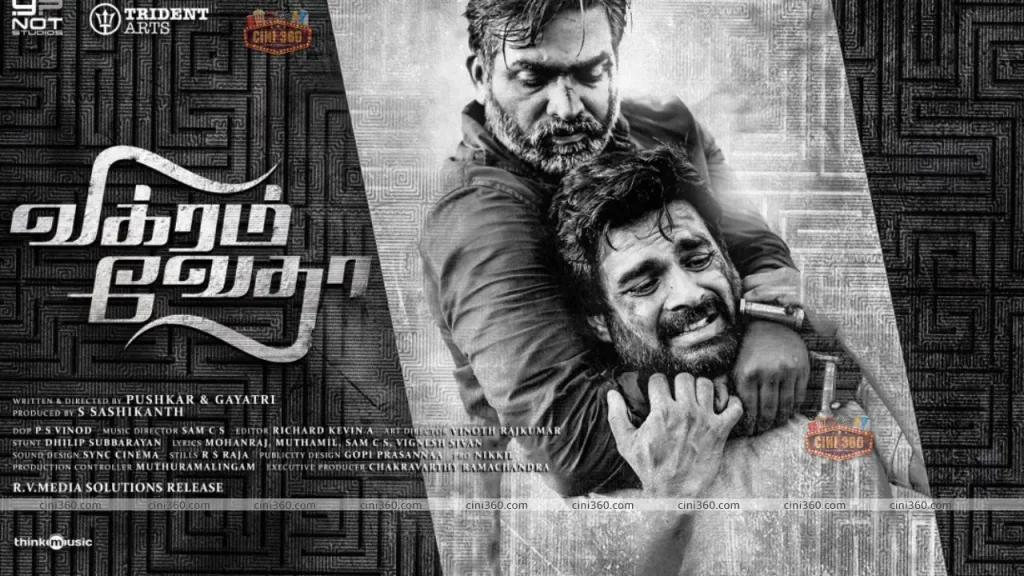 Vikram Vedha is an action thriller film written and directed by Pushkar–Gayathri. Produced by S. Sashikanth under his banner YNOT Studios. The film stars Madhavan, Vijay Sethupathi, Shraddha Srinath, Kathir and Varalaxmi Sarathkumar. The film tells the story of Vikram(Madhavan), a police inspector who sets out to track down and kill Vedha(Sethupathi), a gangster. After Vedha voluntarily surrenders himself, he tells Vikram three stories which change his perceptions of good and evil.
Vikram Vedha IMDb Rating : 8.4/10
Available on : Hot Star, Zee5, Amazon Prime video, YouTube, Google Play movies & TV
7 . Thani Oruvan(2015)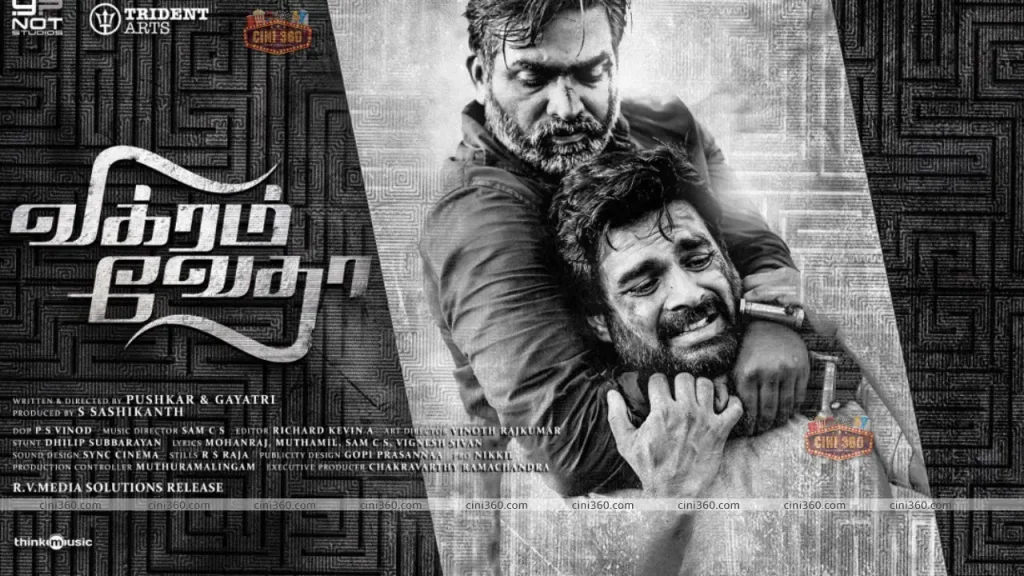 Thani Oruvan an action thriller film directed by Mohan Raja. Written by Raja, Suresh and Balakrishnan. Produced by Kalpathi.S.Aghoram, S.Ganesh and S.Suresh under the studio AGS Entertainment. It stars Jayam Ravi, Arvind Swamy and Nayantara in the lead roles. Harish Uthaman, Nassar, Thambi Ramaiah, Mugdha Godse play supporting roles. Siddharth Abhimanyu is a rich and powerful scientist who commits many medical malpractices for money. Hence, Mithran, a dutiful IPS officer, sets out to expose him and bring him to justice.
Thani Oruvan IMDb Rating: 8.5/10
Available on : Amazon Prime video
8. Mumbai Xpress(2005)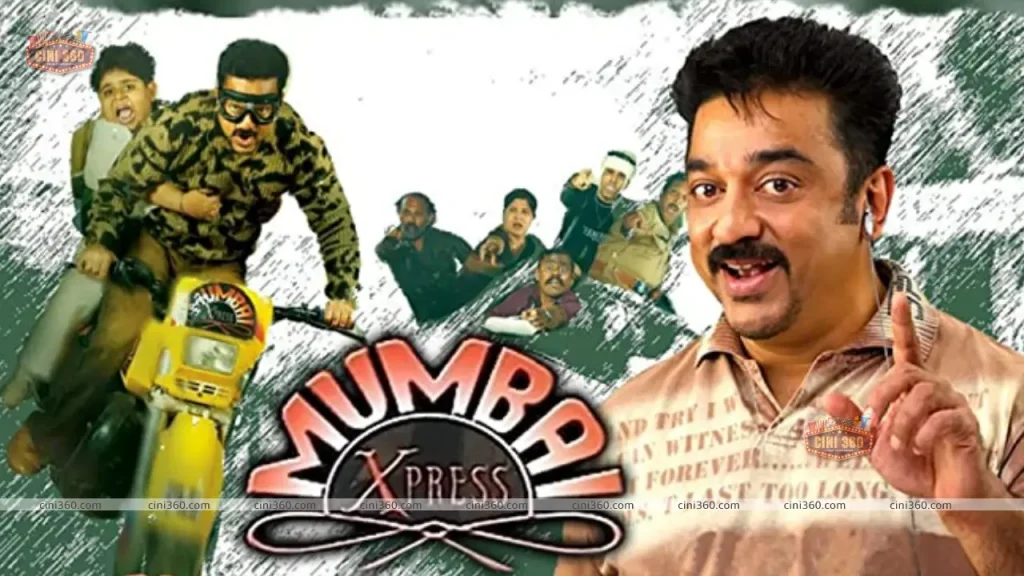 Mumbai Xpress is a black comedy film directed by Singeetam Srinivasa Rao. Produced by Kamal Haasan. It stars Kamal Haasan himself in the lead role alongside Manisha Koirala. The music was composed by Ilaiyaraaja. While Sidharth and Ashmith Kunder handled the cinematography and editing. A bike rider and three small-time crooks kidnap a rich man's son for a huge ransom. But they soon discover that they have the wrong boy who is the illegitimate son of a police officer.
Mumbai Xpress IMDb Rating : 5.9/10
Available on : SonyLiv, Amazon Prime video
9. U-Turn(2018)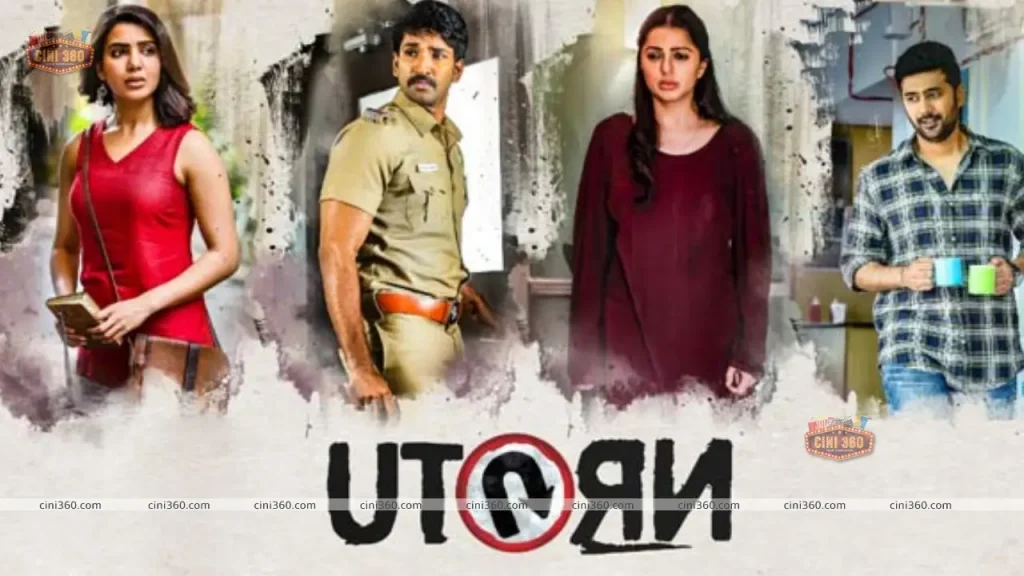 U Turn is a mystery-thriller film written and directed by Pawan Kumar. Produced by Srinivasa Chitturi and Rambabu Bandaru under the banners BR8 Creations, V.Y.Combines and Srinivasa Silver Screen. Rachana, an intern at a leading newspaper, investigates accidents occurring on a flyover with the help of a crime reporter. However, she gets accused of murdering a motorist on the flyover.
U Turn IMDb Rating : 7/10
Available on : Netflix, Amazon Prime video
10. Papanasam(2015)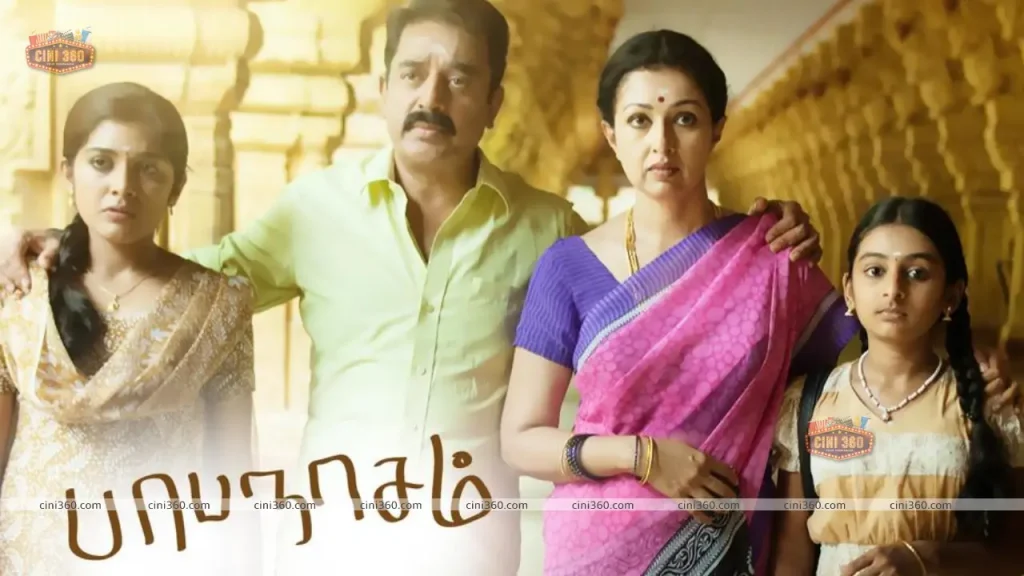 Papanasam is a Tamil-language crime drama film directed by Jeethu Joseph, a remake of his Malayalam film Drishyam. The film was jointly produced by Suresh Balaje and Rajkumar Sethupathi. It stars Kamal Haasan, Gautami, Esther Anil, Asha Sarath and Roshan Basheer reprising their roles from the original film. Kalabhavan Mani, Nivetha Thomas and M.S.Bhaskar appear in supporting roles. Suyambulingam, a school drop-out but an intelligent man, acquires knowledge by watching movies. When a dark incident seems to ruin his family, he uses all his wits to protect them.
Papanasam IMDb Rating: 8.5/10
Available on : Amazon Prime video, Zee5
Jai Bhim (2022)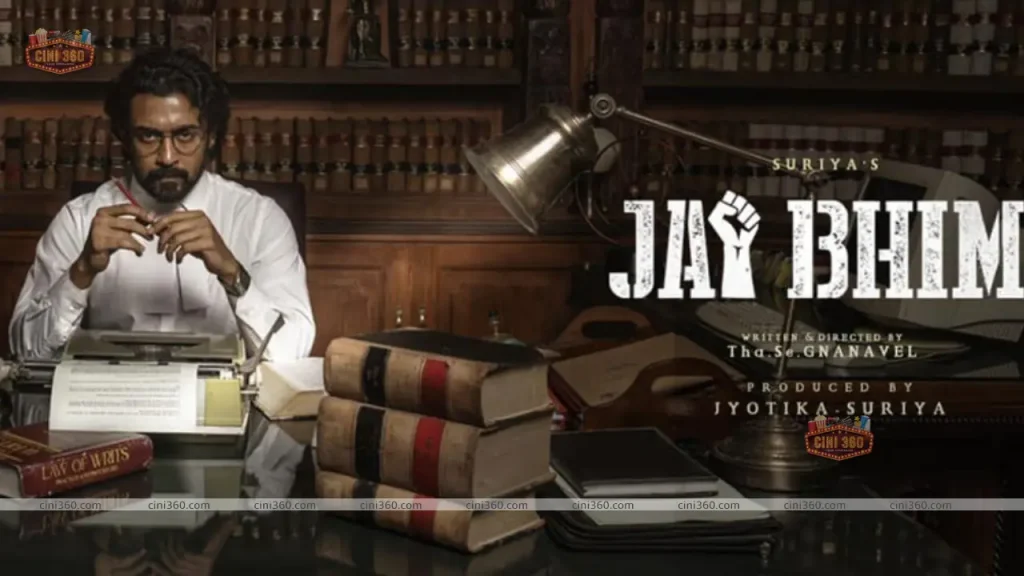 Jai Bhim is a 2021 Indian Tamil-language legal drama film directed by T. J. Gnanavel and produced by Jyothika and Suriya under 2D Entertainment. The film stars Suriya and Lijomol Jose and Manikandan with Rajisha Vijayan, Prakash Raj, Rao Ramesh and others in supporting roles. The film deals with the subject of police bias and state violence against a marginalised community. Based on a true incident in 1993, which involves a case fought by Justice K. Chandru, it revolves around the lives of Sengeni and Rajakannu, a couple from the Irular tribe. Rajakannu was arrested by the police, and was later missing from the police station. Sengeni seeks the help of an advocate Chandru to seek justice for her husband.
Jai Bhim IMDb Rating: 9.8/10
Available on : Amazon Prime video
By: Hari