All these movies are inspired from real life incident.
Vazhakku Enn 18/9 (2012)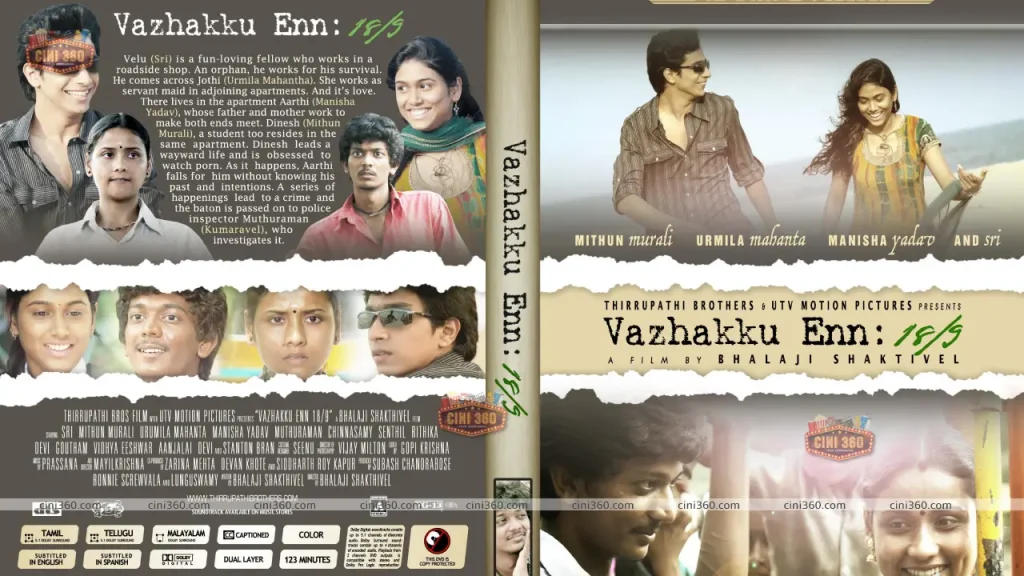 Vazhakku Enn 18/9 is a crime thriller film written and directed by Balaji Sakthivel. The film stars Sri, Urmila Mahanta, Mithun Murali and Manisha Yadav. Cinematography was handled by Vijay Milton. Music by guitarist R. Prasanna. A poor Venu works at a roadside shop and loves Jyothi, who is employed in the adjoining apartment. Before Venu gets a chance to express his love to her, she meets with an accident and he is arrested.
Vazhakku Enn 18/9 IMDb Rating : 8.3/10
Available on : Disney+Hot Star
Incident : Newspaper incident
Kalloori (2007)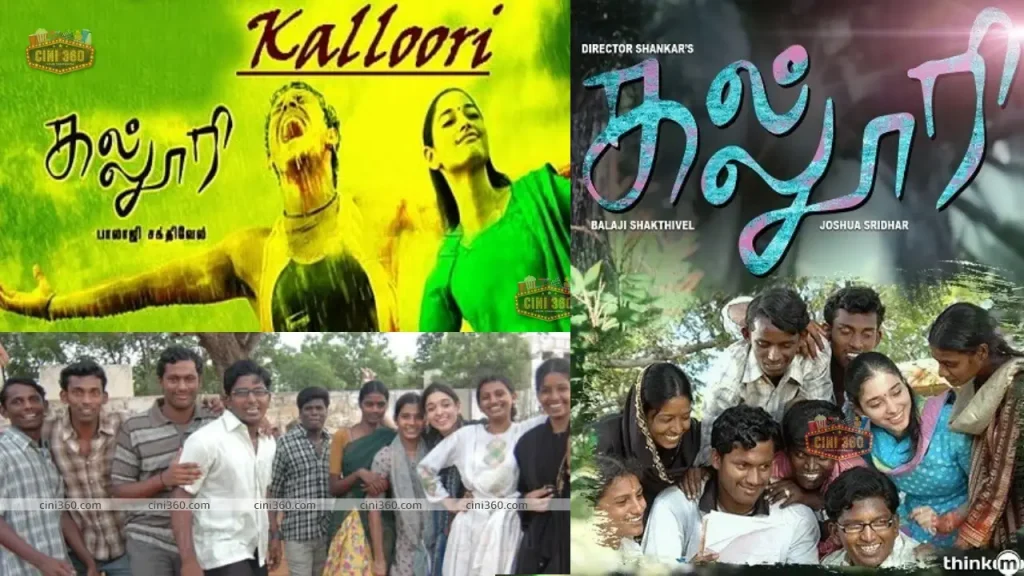 Kalloori is an age drama film directed by director Balaji Shakthivel. The movie was produced by S. Shankar's banner S Pictures. The story, based on a college campus, featuring debutants Akhil, Tamannaah and Bharani, alongside with Hemalatha, Maya Reddy, Rajeshwari, Sailatha, Prakaash, Kamakshinathan and Thisaigal Arunkumar. The music was composed by Joshua Sridhar and lyrics were written by Na.Muthukumar. Shobana is depressed girl and dislikes her new college. Things become better when she befriends her classmates who belong to different strata of society during a bus journey.
Kalloori IMDb Rating : 7.4/10
Available on : Disney+Hot Star
Incident : Dharmapuri bus fire
Kadhal(2004)
Kaadhal is a romantic film based on a true story directed by Balaji Sakthivel. Starring Bharath and Sandhya in her debut film. It was produced by S.Shankar and music composed by Joshua Sridhar. Cinematography by Vijay Milton. Aishwarya, a young student from a wealthy family, falls in love with Murugan, a scooter mechanic. She convinces him to elope with her, but things take a drastic turn when her family tracks them down.
Kaadhal IMDb Rating: 7.6/10
Available on : Disney+Hot Star
Incident : Train friend love story
By: Hari