Dhoni Entertainment, founded by legendary cricketer Mahindra Singh Dhoni and his wife Sakshi Singh Dhoni, has begun the various stages of producing entertainment content in all mainstream languages.
We all know that Dhoni has etched his name in Indian cricket history, and now he is set to try his luck in the Indian film industry as well. He previously produced the popular documentary 'Roar of the Lion,' which was based on the Chennai Super Kings' IPL matches. "Women's Day Out," a cancer awareness short film.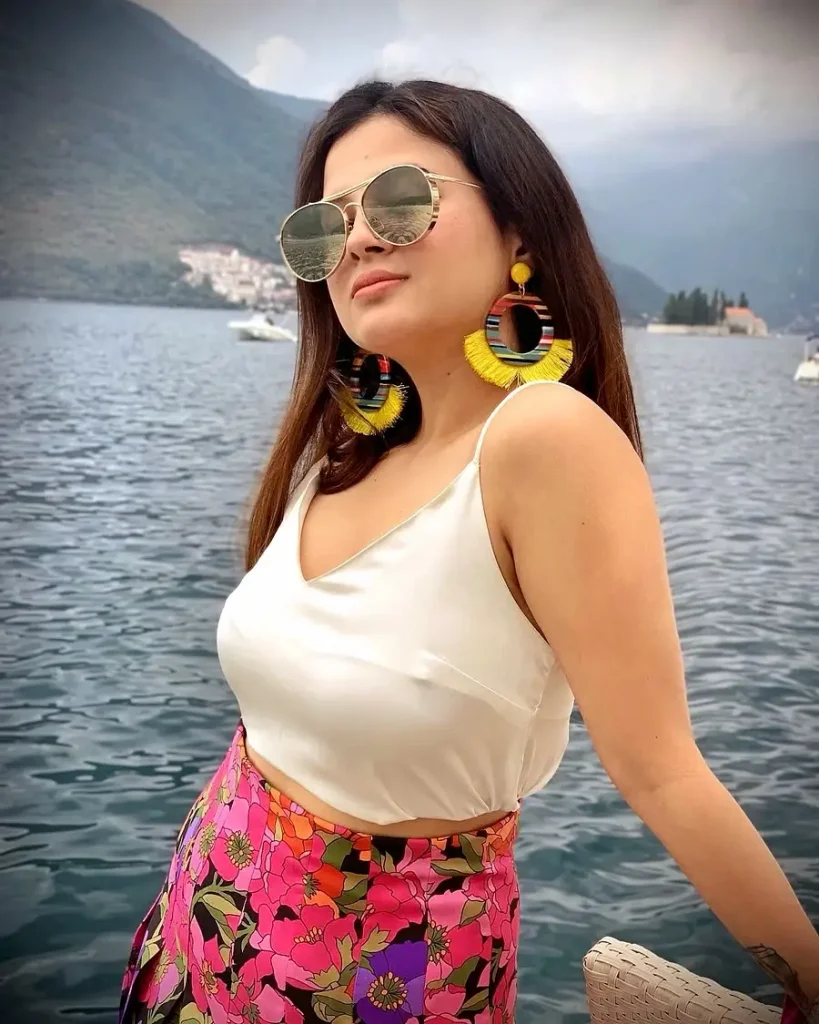 Dhoni Entertainment will now produce its first Tamil film, a family entertainer concepted by Sakshi Singh Dhoni, Managing Director of Dhoni Entertainment, and directed by Ramesh Thamilmani, who has also written Atharva – The Origin, a new age graphic novel. The film's cast and crew will be announced soon.
"I knew it was special from the moment I read Sakshi's concept." The concept was novel and had all the makings of a fun family entertainer. "I am honoured and grateful for the opportunity to develop this really fresh concept into a feature film story, as well as to direct the film." Director Ramesh Thamilmani says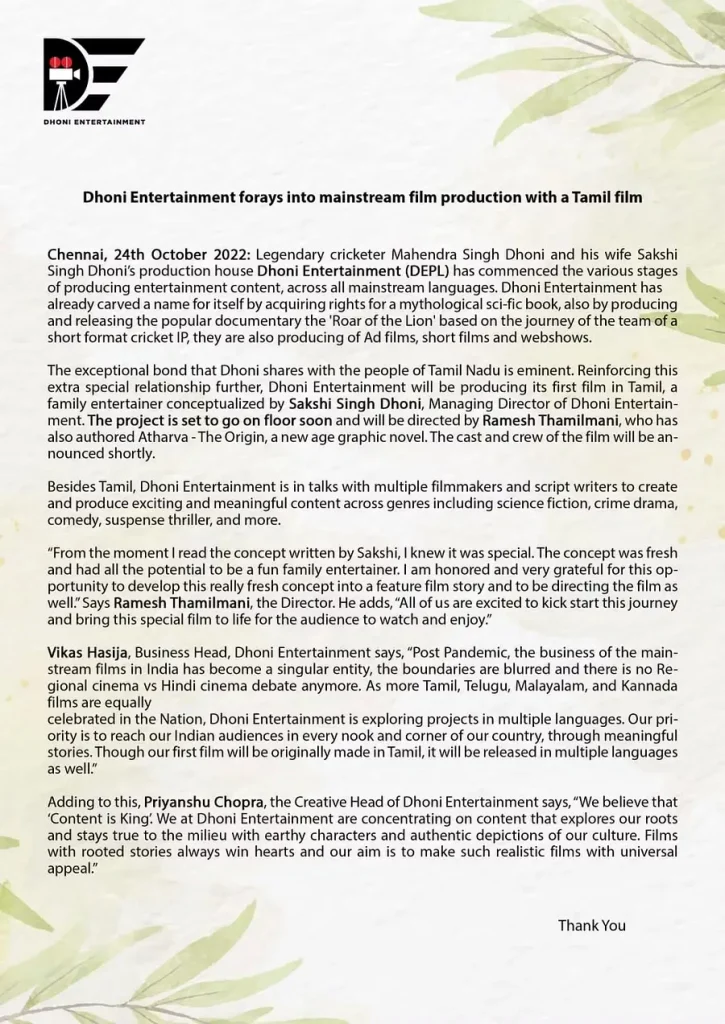 "Our priority is to reach our Indian audiences in every nook and cranny of our country through meaningful stories," said Vikas Hasija, Business Head, Dhoni Entertainment. Despite the fact that our first film will be made in Tamil, it will be released in multiple languages."