The most recent theatrical movie, Driver Jamuna, is currently streaming on Aha Tamil/ Aha.
As of January 20, 2023, the film is available for streaming on the OTT platform.
Actress Aishwarya Rajesh portrays the movie's main role.
In the 2022 Tamil film Driver Jamuna, which focuses on women, Aishwarya Rajesh plays the title role of "Jamuna." On December 30, 2022, Driver Jamuna was made available for viewing in theatres. The OTT rights to a picture were sold a month after its theatrical debut. The OTT release date for Driver Jamuna has also been set. If you want to learn more about the movie, continue reading.
Driver Jamuna OTT Release Date: Where and when to stream it online
The OTT streaming service Aha/ Aha Tamil is now showing the criminal thriller Driver Jamuna. The movie will be accessible starting on January 20, 2023. OTT viewers may subscribe to the Aha Tamil Annual Plan for Rs. 365 for a whole year. The Aha Tamil Quarterly Plan is available for Rs. 149 for three months or 90 days. A membership to Aha Gold is an option for those who want to watch Telugu and Tamil programming. The viewer has access to both Tamil and Telugu language programming under this arrangement. The cost of this yearly subscription is Rs. 699.
Driver Jamuna OTT Release Announcement
Driver Jamuna's OTT release date was revealed by Aha Tamil on Twitter on January 10, the birthday of the movie's main character, Aishwarya Rajesh. The OTT platform can't wait to provide the movie filled with a real-time exhilarating adrenaline rush to its OTT tables, so it invites Driver Jamuna to their aha taxi stand.
Driver Jamuna Official Trailer
Driver Jamuna Storyline
The protagonist of the narrative is Jamuna, a female cab driver. She unwittingly joins forces with several thugs. The Palayamkottai gang was travelling in the cab and had 90 minutes to go to ECR with the intention of killing a guy. Can Jamuna intervene in time to rescue herself, and can the police stop the crime from happening? Watch the film to find out the answers to these queries.
Driver Jamuna Cast and Crew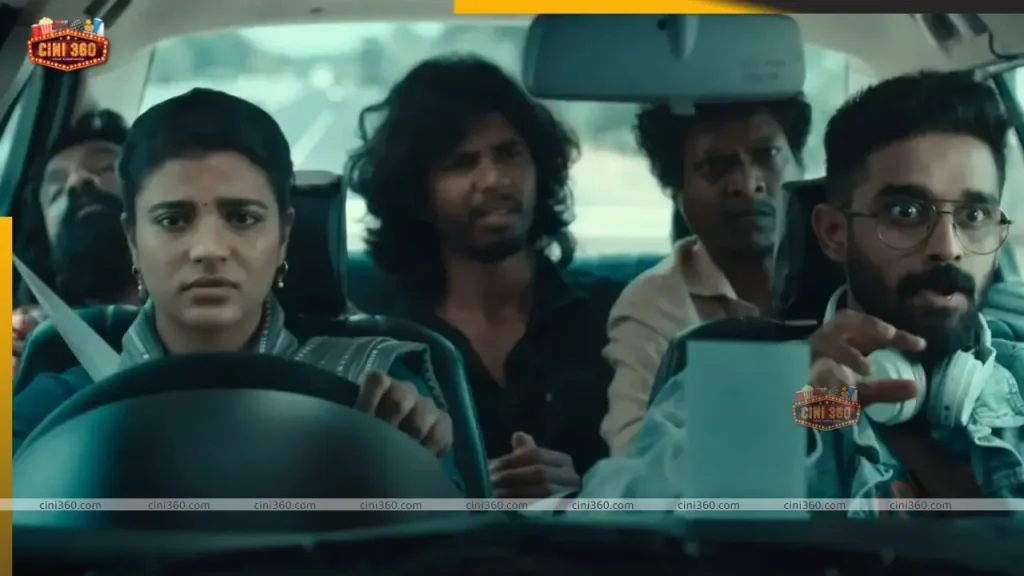 Aishwarya Rajesh, Kavitha Bharathi, Aadukalam Naren, Manikandan Rajesh, Abhishek Kumar (Standup Comedian), and Ilaya Pandi, among others, star in Driver Jamuna. 18 Reels is its production banner. P Kinslin is the writer and the director of the film, while S .P. Chowthari is the producer. Gokul Benoy is the cinematographer, and Ghibran is the music composer of Driver Jamuna.