The teaser for Joking Bad, a forthcoming Tamil-language YouTube parody of Breaking Bad, was made available by Netflix India.
The Lollu Sabha cast will return in the video recreating a humorous episode after a long absence.
On January 20, 2023, viewers may watch Joking Bad on the Netflix India YouTube channel.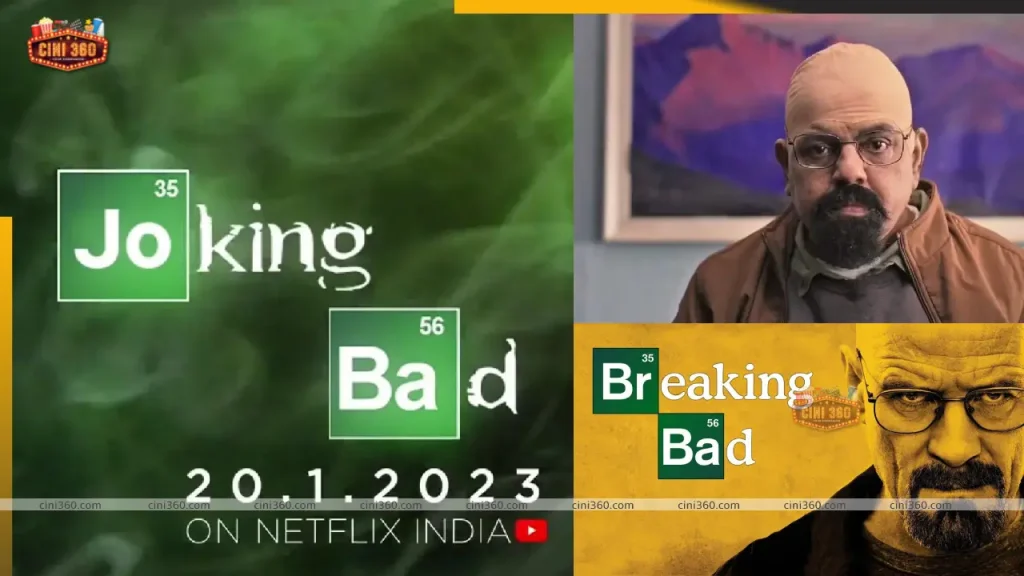 Breaking Bad would be at the top of the list if one were to compile a list of the most iconic television programmes ever produced. The show's following has greatly increased over the past few years, maintaining its appeal. Thanks to OTT platforms, Breaking Bad is now accessible to viewers online, which has aided in broadening the show's viewership base.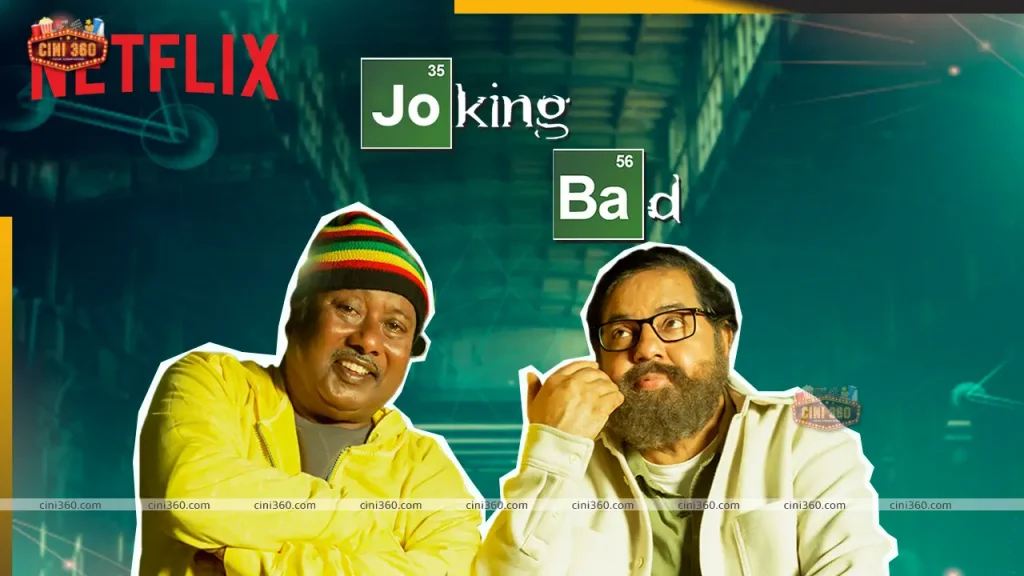 About Joking Bad – Where to Watch it Online
However, Netflix's latest YouTube ad capitalises on the idea and presents it in a fresh, humorous way. The show, titled "Joking Bad," would feature well-known figures from the Tamil entertainment sector who were a part of the well-liked Vijay TV programme Lollu Sabha. The programme ran from 2004 to 2007 and quickly gained popularity. The Boys from Lollu Sabha, a Ram Bhala creation, come back to recreate their own take on the iconic web series by telling "mokka jokes" and amusing the audience.
Fans can watch 'Joking Bad' on Netflix India's YouTube channel on January 20, 2023. The video will be released at 6pm.
The Netflix South team posted the special video's teaser to Twitter along with the following message: "Mannenna. Vepenna. Velakkena, series mudinju pona enakkena?" nu solli Breaking Bad-ah spoof panna varanga. Joking Bad, a Breaking Bad spoof, arrives on 20th January at 6pm on Netflix India's YouTube channel."
Breaking Bad – Where to Watch it Online
Breaking Bad, a well-known criminal thriller created by Vince Gilligan and starring Bryan Cranston, Anna Gunn, Aaron Paul, and others, has gained popularity since its debut in 2008. Up to 2013, the producers produced a total of five seasons, all of which are presently available on Netflix. A chemistry instructor who has been diagnosed with incurable lung cancer decides to produce and distribute methamphetamine alongside a former pupil in order to provide for his family, according to the official summary of the programme.
With over 1.9 million reviews, users have given Breaking Bad, a rating of 9.5/10 on IMDb.