Laththi – Vishal tries his best to save the audience from this brutal charge
One of Tamil cinema's most dependable action stars, Vishal, constantly goes above and beyond to give the audience something to cheer about in a commercial setting. He adopts the intriguing persona of an everyday cop up against a dangerous mobster this time. It remains to be seen if the remaining elements of the movie contribute to Vishal's victory.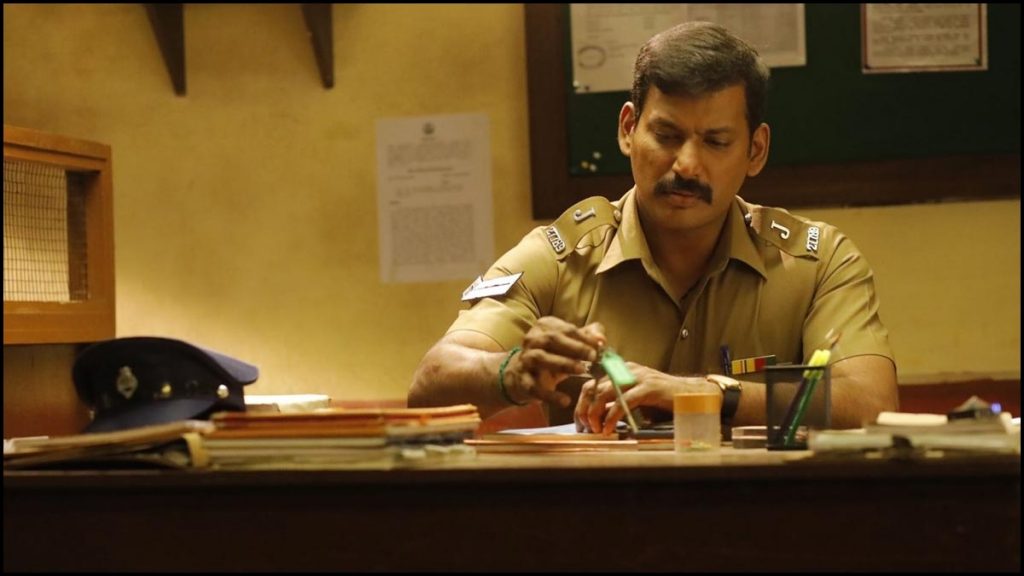 A police officer known as the Laththi specialist, Muruganandam (Vishal), has been suspended for his violent treatment of a wrongfully accused criminal. He then asks a superior officer to assist him in returning to work at the urging of his nurse wife, Sunainaa. When Muruganandam regains his position, DIG Kamal (Prabhu) orders him to brutally treat a convict who is in his unofficial custody. Though apprehensive, the policeman beats the man to a pulp without realising that he is Vellai (Ramana), the son of a known criminal named Sura (Panneer Selvam). The gang is currently on the prowl to kill Muruganandam, and his wife and kid, who is 10 years old, are also in danger. Whether Muruganandam survives or not, the Sura gang sets out to eliminate the helpless man.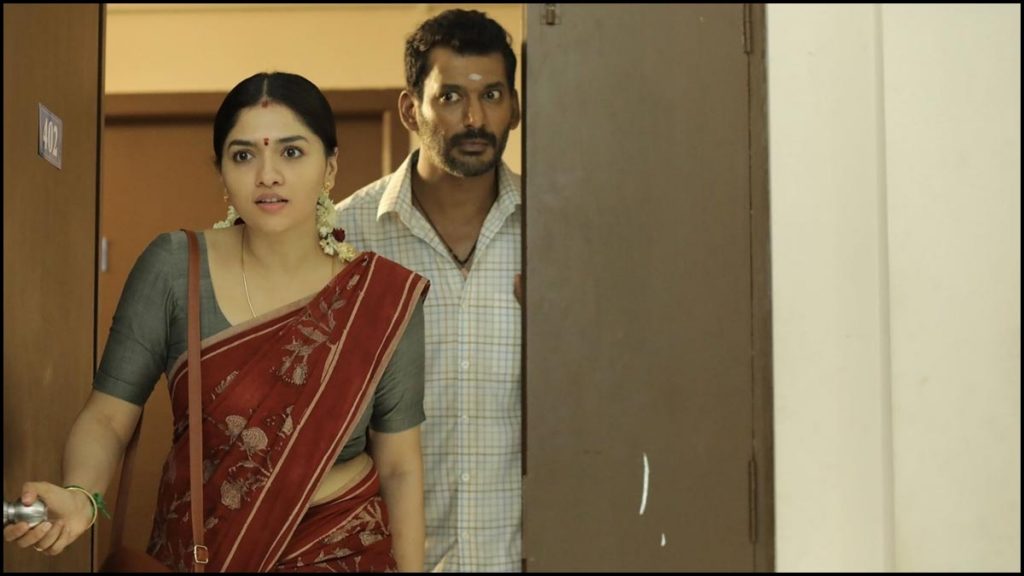 The film's greatest asset is unquestionably Vishal, who worked very hard to capture the helpless constable's body language. His tearful outcry at the conclusion pleading with the thieves to save his son is equally powerful. Not to mention the action scenes, which are Vishal's specialty and in which he once again shines. Sunainaa, who plays the devoted wife, is the only attractive woman in the movie, but regrettably, her role is not given any development. It takes an excessive amount of time to establish Ramana as the purported menacing villain, and some of his actions, such refusing to take the carry bag off his head, are amusing. Panneer Selvam, who plays Sura, has a much too meek appearance to pass.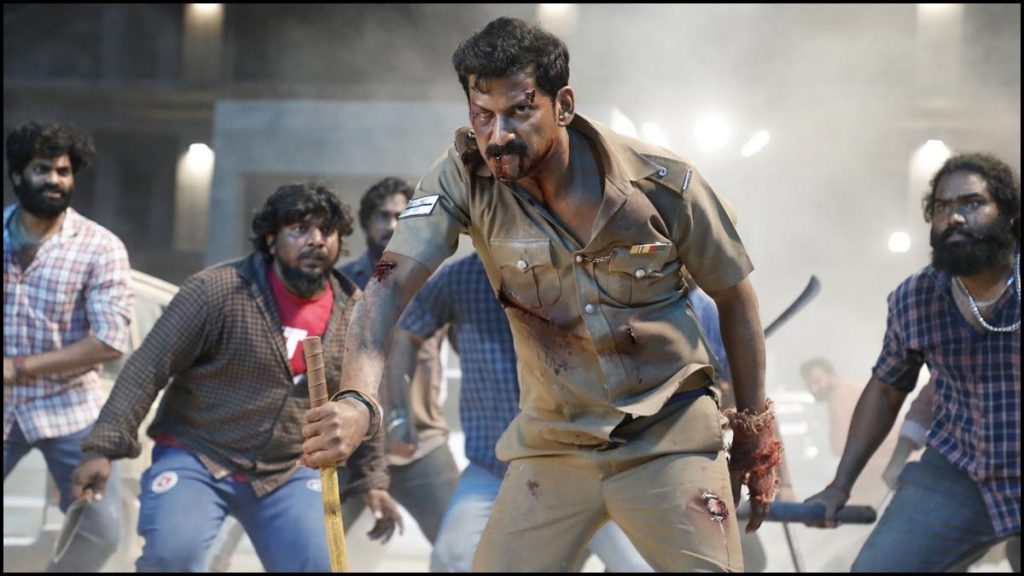 The first half of "Laththi," despite being formulaic, injects some interest as we sit up for a tale of an underdog fighting a formidable foe. Vishal becoming entangled in the danger zone by Prabhu's character is a plausible plot turn.
Unfortunately, the entire second half is one laborious, clumsily constructed, illogical scenario that leads nowhere. Even if the action is well-choreographed and Vishal is the protagonist, it is difficult to see him battle over a hundred baddies, especially when they are wounded. Why will the villains who kidnap the daughters of politicians wait till a constable takes off his uniform before attacking him? The young child who plays Vishal's son is likewise made to act in an unnatural manner, so the focus on his illness is ineffective.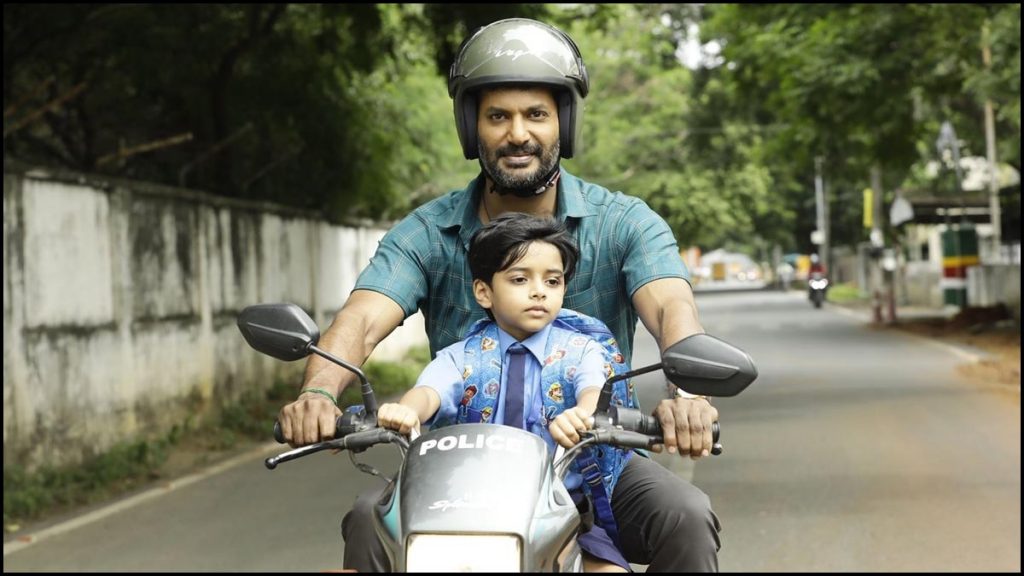 The soundtrack was composed by Yuvan Shankar Raja, and as usual, it works well. The remaining technicalities are not particularly noteworthy. The movie was co-produced by actors Ramana and Nandhaa, who were obviously taken with the idea when they first read the script. A. Vinoth Kumar, the director, has chosen a less well-known focal character of a constable who has a lot of potential for both imaginative and emotive action. But by treating the script like a super hero movie, he has failed to offer even passable pleasure.