Exciting LEO Update News: Vijay's much-anticipated movie "Leo," directed by Lokesh Kanagaraj, is making headlines with its upcoming release. The film, which is part of Lokesh Kanagaraj's action thriller cinematic universe known as LCU, has already generated significant buzz among fans. Today, a new poster was unveiled, along with an official announcement about the release of the first single on June 22, 2023, coinciding with Vijay's birthday.
The song titled "Alter Ego Naa Ready," composed by the talented Anirudh, is expected to be a chart-topper. Fans can't wait to groove to its beats and experience the magic created by this dynamic collaboration. It is worth mentioning that "Leo" had previously introduced audiences to its captivating world through an all-English theme track called "Bloody Sweet," adding to the film's intrigue.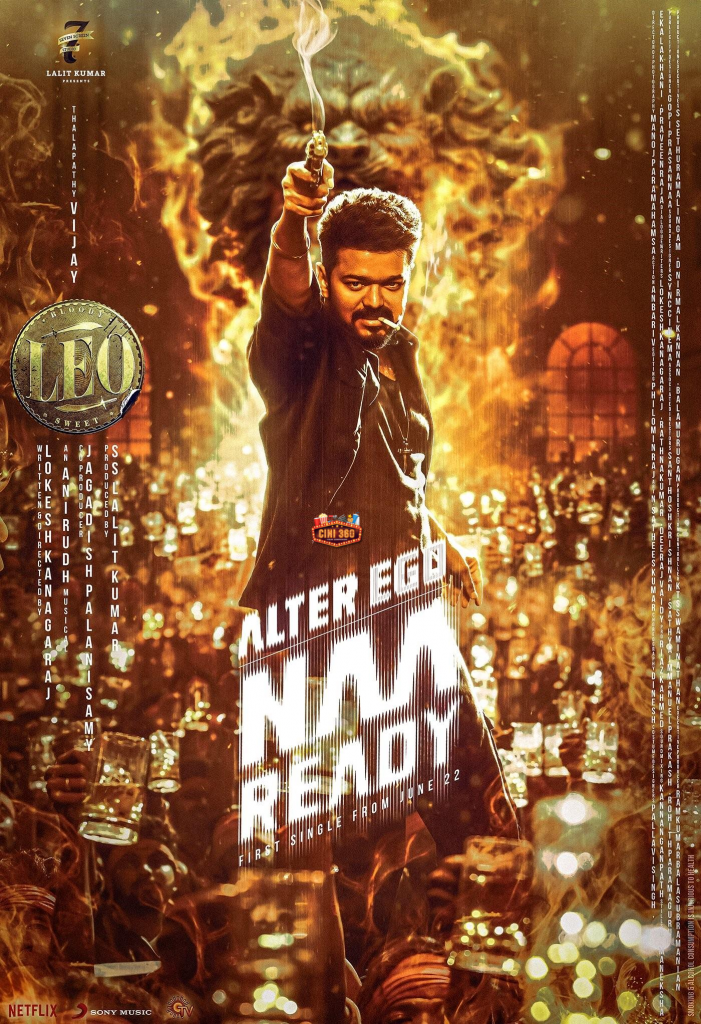 Additionally, the audio rights for "Leo" are with Sony Music South, ensuring a wide reach and promotion of the film's music. With Lokesh Kanagaraj at the helm, known for his gripping storytelling and Vijay's star power, "Leo" is set to be a blockbuster that will keep audiences on the edge of their seats. Stay tuned for more updates on this thrilling cinematic adventure.
#LeoMovie #VijayBirthdaySpecial #AlterEgoNaaReady #AnirudhMusic #LokeshKanagarajDirects #LCU #ActionThrillerUniverse #SonyMusicSouth #BloodySweet #ExcitingCinemaNews #VijayFans #BlockbusterAlert #StayTuned