Shanvi Srivastava plays a crucial part in Abrid Shine's Mahaveeryar, which stars Nivin Pauly and Asif Ali.
The creators of Nivin Pauly's fantasy courtroom drama-satire, Mahaveeryar, have finally partnered with a top OTT platform for its streaming debut after almost half a year of hanging onto the OTT and satellite rights.
Abrid Shine is the director of the multi-starrer, which also features Asif Ali, Shanvi Srivastava, Lalu Alex, Lal, and Vijay Menon in significant parts. The movie was first seen in theatres in July 2022, and it will soon be available on OTT.
What is Mahaveeryar about?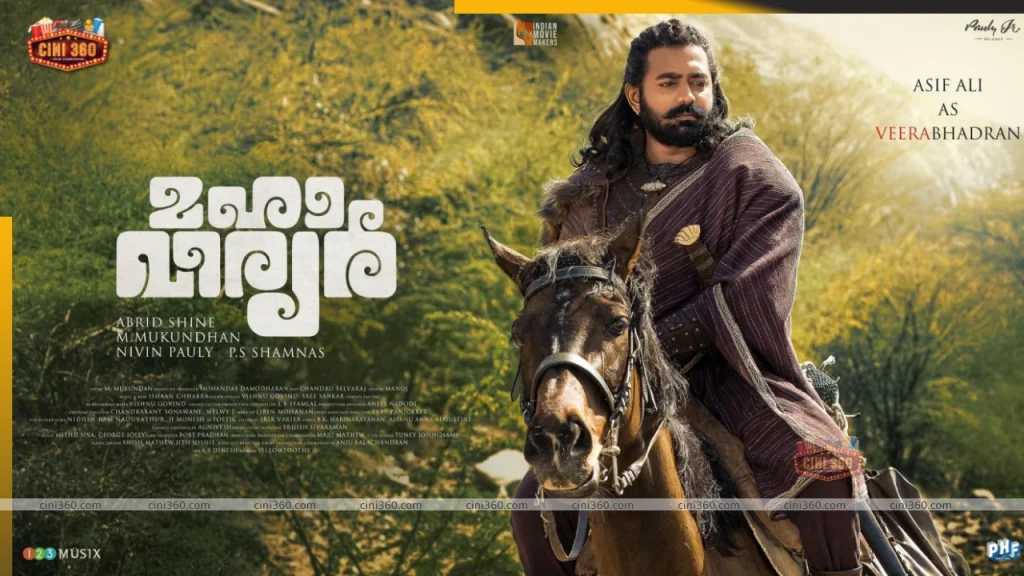 The film is a time-traveling fantasy courtroom drama that is based on a story by acclaimed author M. Mukundan. On the one side, Nivin Pauly's character Apoornananthan, an ascetic, is accused of stealing a temple idol. In the course of the court procedures, the producers demonstrate how the nation's judicial system is antiquated and draw comparisons to another case from centuries earlier in which a minister (Asif Ali) kidnaps a woman to satisfy the king's desire. The rest of the movie's narrative revolves around how the case is handled under the current legal system
Through the character of Nivin, the two sections of the movie are linked. It's a narrative that takes place in two timelines, Nivin, who also co-produced the film, stated in a previous interview with us. We are all simply characters in this movie, and the screenplay is the real star. It also combines genres because it is a courtroom drama with time travel and fantasy themes. The movie also poses many important concerns and, via a lovely tale, addresses a major subject.
When and where to watch Mahaveeryar?
Mahaveeryar, which marks Nivin's third collaboration with Abrid Shine after 1983 and Action Hero Biju, is set to begin streaming on Sun NXT from February 10.