Ravi Basrur Vishwakarma is an Indian film music composer, sound designer, lyricist and director who made his debut in the Kannada film industry in 2014. Before he worked as programmer in more than 62 films. After, He debuted by scoring music for the film Ugramm. Basrur composed music for films such as Ekka Saka(2015), Just Maduveli(2015), Karvva(2016), K.G.F:Chapter1(2018) and K.G.F:Chapter2(2022).
At the age of 14, He moved to Bangalore to learn sculpting and also to get connected to the Kannada film industry. He would sculpt in the morning and do rounds with his keyboard in the evening. But he never got a chance. He said that, Someone told him it was the age of computers and he had no idea what that was. With his meagre savings, he got himself one. He taught himself to make jingles on the computer, but that was still not enough for him. He went to Bombay.
For a year, he sculpted idols of Jesus in the morning and visited pubs by night. He wanted to meet and play to some Bollywood biggie but he was shunned and mocked because of his small town looks and language. Every day for over an year he did this before he got a contact who would let him play. He quit his job, carried all his instruments, and got there. There had been a police raid the previous evening and the pub had been shut. He was shattered that there was no job, no stage, no accommodation and couldn't even go back to his previous employer. He managed to reach the railway station in Thane and heard that there had been a bomb blast that day. The police pulled him up because he looked so scruffy. They broke his guitar and tabla to check if there was a bomb but left his keyboard. Finally, he climbed into a train, sat in the toilet, and cried from Bombay to Mangalore. For sixteen hours, i was there – he added.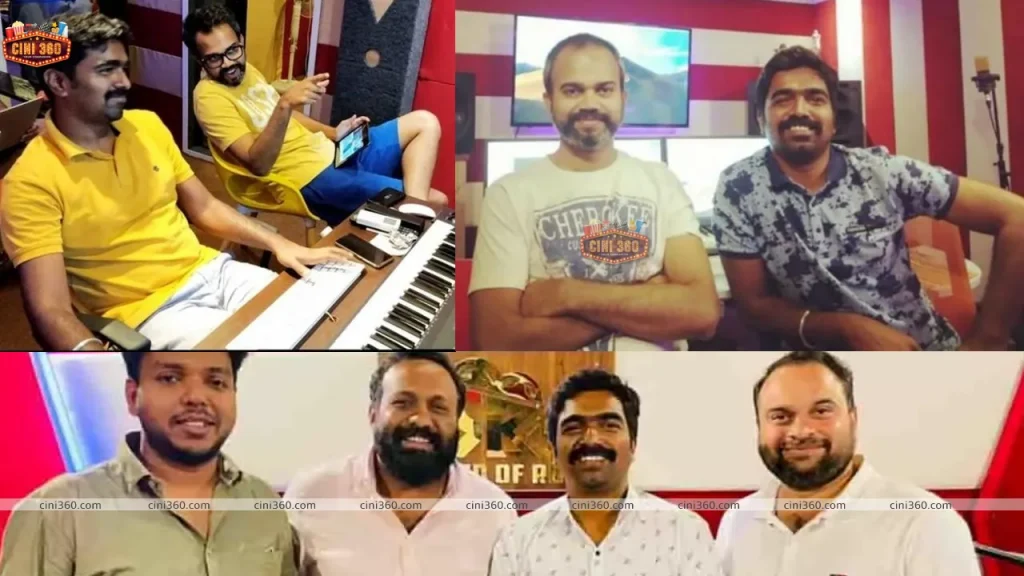 He told that his brothers were very supportive but there was family pressure and loans to be cleared. He finally called a hospital in Mangalore and asked if they needed a kidney. As they were preparing him in the Operation theatre, he got scared. What if they took both his kidneys? What if he died on the table? He told them that he needed to go to the toilet and fled. From there, he did odd jobs and stayed in a public toilet for one month, paying the guard Rs.3 a day.
One day, he went back to Bangalore. Everyday, he went to different temples for his meals. He took up a sculpting job. He was struggling to buy even a meal. One of his friends noticed how haggard he looked, so he took me to meet a goldsmith who was also a face reader. The face reader told his friend that he'd need to get an appointment to meet him in the future. In that situation, barsur wanted was Rs.10 for food, and here the man spoke of appointments and fame. The man asked what he wanted. Basrur told that he needed Rs.35,000 to buy a keyboard. The man handed it over to basrur right there. Basrur had met him for the first time that day. That was the day when basrur christened himself Ravi, after the man who trusted and saw something in him. After some years, his last name became his village name, Basrur, which seeded music in him. He became Ravi Basrur.
After that, he did anything that came his way and finally landed on Rs.15,000 job with a radio station where he heard the word ''salary'' for the first time. His first movie break came with Arjun Janya and he worked on 64 movies. His 65th movie was Ugramm, his first as a music director. K.G.F his recent release was the first Kannada movie with a multilingual release.
Throughout his life, he have been a sculptor, construction worker, goldsmith, silversmith, tailor, and a house painter. He have been a programmer, a singer, and a music director. He have learnt many things along his journey. He did all kind of jobs but held on to his dreams and worked towards his goal.
If you have a Passion and Hardwork, you will find a way to succeed