The winner of the "Ticket to the finals" was revealed by Bigg Boss on the most recent episode of Bigg Boss Tamil 6. Amudhavanan was the first contender to join the season finale after winning the ticket to the final golden pass.
The final day of the "Ticket to the Finale" assignment was included in the most recent Bigg Boss Tamil 6 show. The competitors were prepared for the ticket to the finale challenge, which involved collecting "BB Tiles," with the goal of having the housemate with the most tiles at the conclusion of the assignment winning the ticket to the finale pass. The house was entirely changed into the "BB Highway" for this task.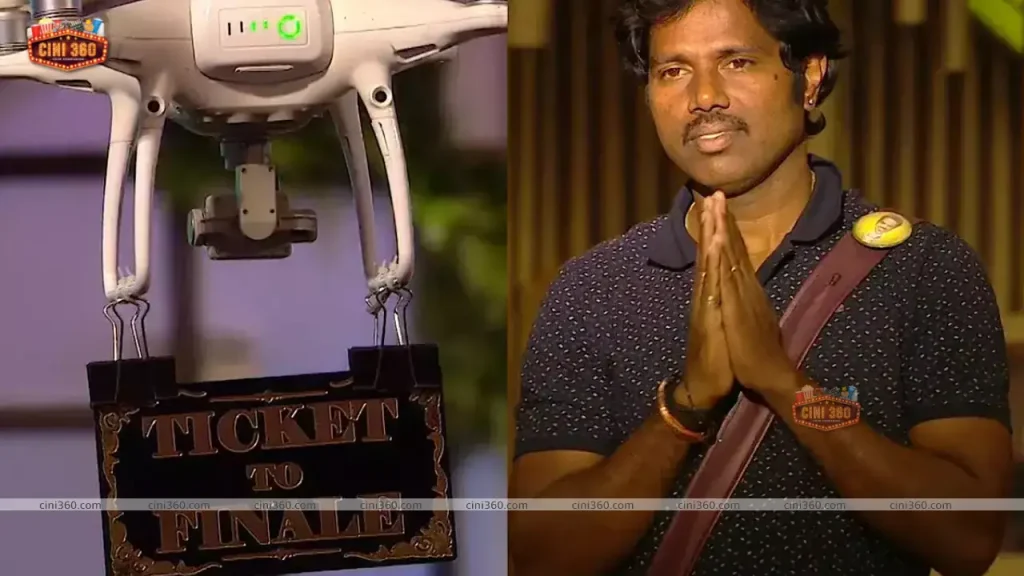 Bigg Boss revealed the ninth assignment on day four. The competitor retrieved the BB puzzles from the opponent in the buzzer-to-buzzer assignment titled "BB battery." Myna Nandhini lost the game in the first round, and Rachitha lost the game in the second. In the conflict between Amudhavanan and ADK, the former has triumphed in the BB battery challenge.
Bigg Boss declared the 'Ticket to the finals' winner. Amudhavanan was the winner of the golden pass to the grand finale. The first contestant from season 6 to make it into the grand finals was Amudhavanan.
Bigg Boss announced the 'BB Critics Award' function in the meanwhile. Myna Nandhini served as the host of the awards event.
Azeem was given the "starting good but concluding terrible" award by ADK.
Rachitha was given the "Payment waste" award to Azeem.
Amudhavanan picked Myna Nandhini for the third award, which was said to be "absolutely useless."
The BB poison award was given out as the fourth prize, and Shivin was Azeem's choice.
The fifth prize was the "Cringe award," and Vikraman picked Azeem for it. He inquired as to why the award was given even though he declined it. They got into a heated disagreement since Vikraman's explanation was not persuasive.
Amudhavanan, ADK, Shivin, Vikraman, Myna Nandhini, Amudhavanan, Kathiravan, and Rachitha are among this week's nominees.