The surprise elimination of Rachitha this past Sunday shocked "Bigg Boss Tamil 6" viewers on the reality show's 91st day. She is being praised for persevering for precisely three months in the challenging atmosphere, while other sections bemoan the fact that if she had stayed for just one more week, she would have been in the grand finale.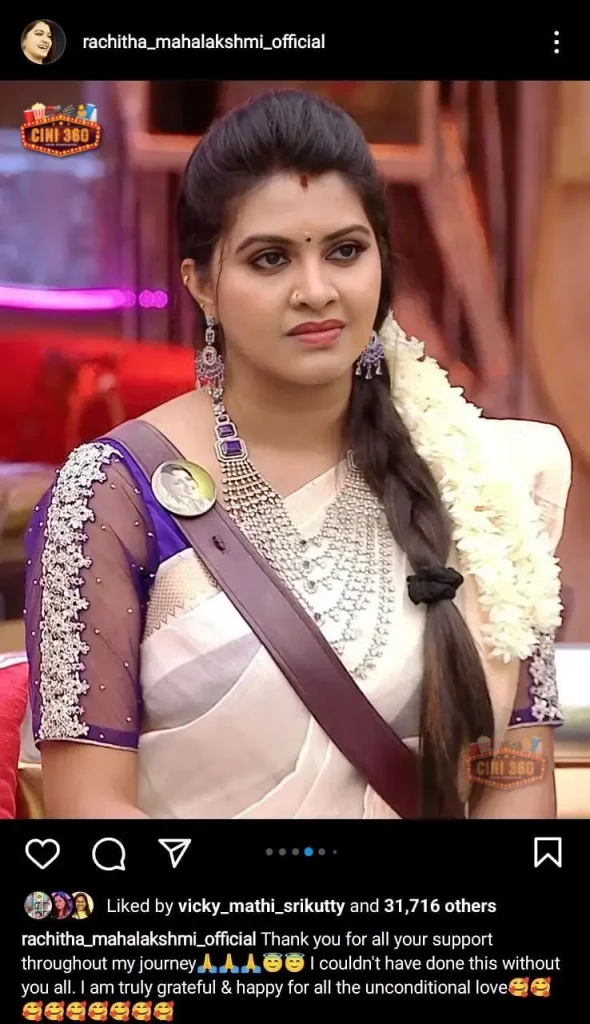 After being booted from "Bigg Boss 6," Rachitha released her first message to her followers. Sharing a photo of herself in sobriety, she stated "I want to thank everyone for their love and support along this road. Without you, I wouldn't have been able to do this. I am extremely appreciative and joyful for all the unwavering love ".
After her renewed fame from "Bigg Boss 6," Rachitha, who is known for her serials like "Pirivom Santhipom" and "Saravanan Meenakshi," is set to appear in many more serials and movies.